AMD's 'ground breaking' Radeon R9 Nano will launch this week, says a new report. Thai tech site Zolkorn says that its sources indicate that the launch date is Thursday 27th August. Just under a month ago we heard that the Nano cards were already shipping to retailers.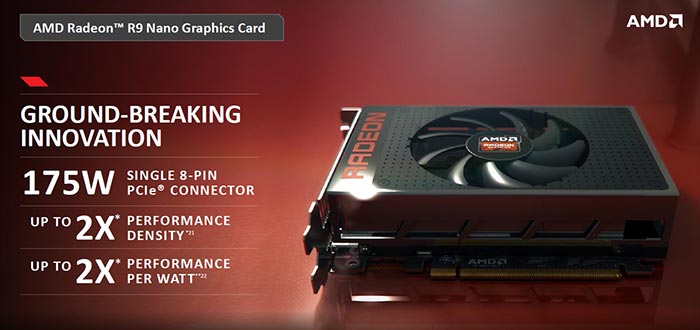 Back in June when we saw the AMD Radeon R7 300 and Radeon R9 300 series and the AMD Radeon R9 Fury family officially launched we were told to expect the R9 Nano to appear in Q3 this year, so the above date is very plausible. Add to this the AMD UK tease last week suggesting that the Nano "is just around the corner". Does a weekend form a corner in time?
Knowing that Nano is just around the corner ;) pic.twitter.com/zpKUBA1MY7

— AMD_UK (@AMD_UK) August 18, 2015
Perhaps the R9 Nano was the most exciting graphics card announced that day by AMD in June. Offering a winning combination of compact size, power efficiency and game playing power it looks rather tempting to anyone interested in making a smaller but pokey PC.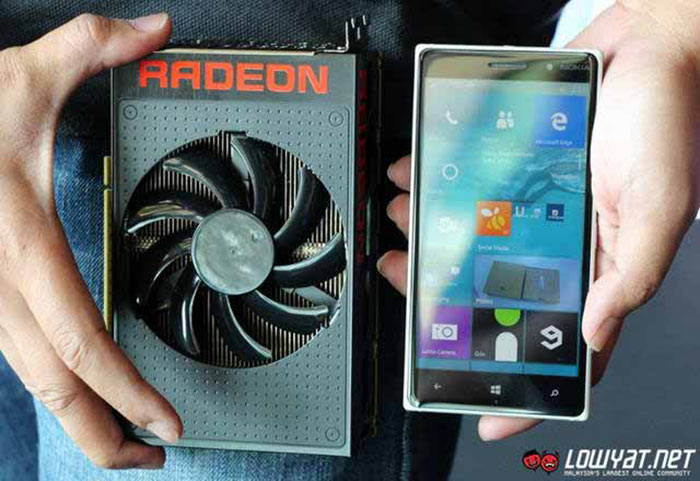 We've published the uppermost slide a number of times when talking about the Nano. These are the key qualities of the Nano; a 175W graphics card powered by a single 8-pin connector offering up to 2x performance per watt (compared to the 290X) in a 6-inch long form factor. It is thought to be based on the same GPU as the flagship Fury X card but simply clocked lower to get the TDP to fall below 175W.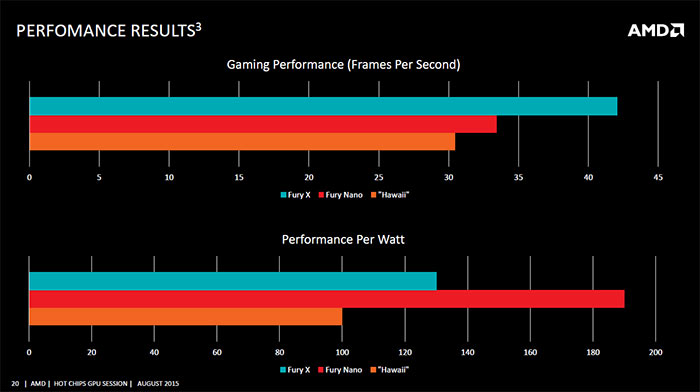 Some new official information about the Nano did come out yesterday. The Hot Chips symposium has kicked off and Golem.de published a new slide which benchmarks systems based upon the Fury X, Fury Nano and 290X. You can see this 'perfomance' comparison slide above. I've embedded the testing footnotes slide, below (click to zoom in). AMD used the game Far Cry 4 for its comparative testing.