AMD has published a press release following last night's New Era of PC Gaming presentation at E3. The firm has also published a flurry of YouTube videos on its official channel where it shows off and discusses products including the R9 Fury range, the Radeon 300 range, the Project Quantum mini PC and more.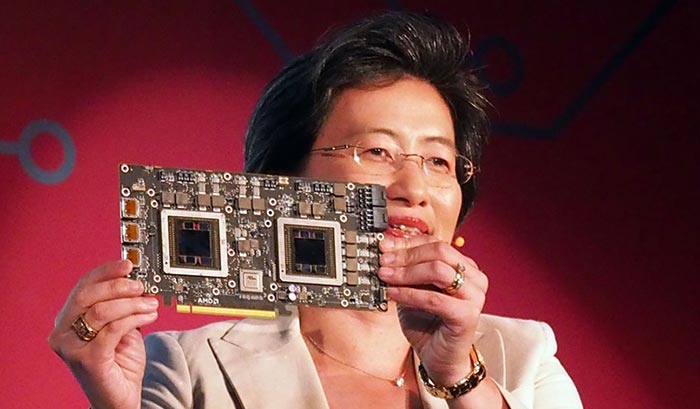 Project Quantum
On the topic of the interesting Project Quantum SFF PC several reports have featured the dual-Fiji board that powers this 17+ TFLOP mini-marvel, please see above. Dr. Su revealed the board at the E3 PC Gaming show, a few hours after its own presentation. The board size is no longer than the single GPU Fury X graphics card showcased last night. It is powered by two 8-pin power inputs and features 8GB of HBM. It's uncertain when/if this component, taken from the inside of the Project Quantum PC, will make it to market.
The video above gives you a rundown of the Project Quantum PCV system, the ideas behind the prototype and how it was executed.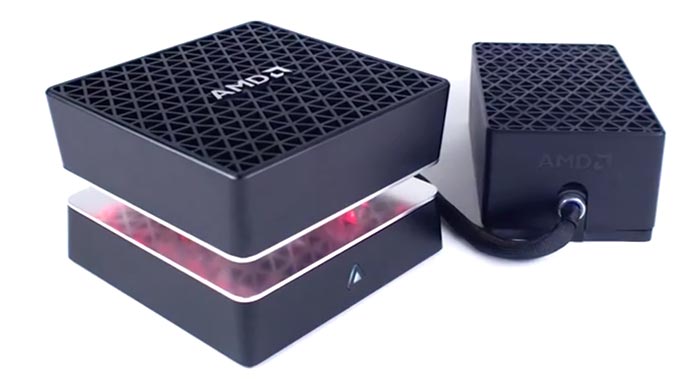 R9 Fury X product videos
The crux of the appeal of the Fury X card is said to be balanced between the twin advances of 4K video gaming and the demand for VR capable systems. HBM memory is a major technology behind the advances available from the Fury range. HBM memory provides smaller, lower power design possibilities with better performance.
AMD also provided us with some insight about the industrial design of its Radeon R9 Fury X.
GE Neuro VR Experience
An innovative use of the new graphical power, available thanks to the AMD Radeon R9 Fury range, was demonstrated by GE. The GE scientists are building VR experiences that let people explore creative new ways of visualizing how the brain works, the impact of sensory experiences on humans.
AMD also published videos detailing the technologies associated with its new ranges of graphics cards including; AMD FreeSync, Microsoft DirectX 12, Liquid VR and High Bandwidth Memory.
Last but not least several of the imminent (as in tomorrow) Radeon 300 range of graphics cards feature in their own videos. There are product overviews of the Radeon R7 360, the R7 370, the R9 380 and the R9 390 Series - which is embedded below.