A major PC components maker has prematurely posted images of its upcoming Radeon R9 390X graphics card online. Photos showing the XFX Radeon R9 390X Double Dissipation graphics card are, at the time of writing, still present on the company's Radeon R9 290X Double Dissipation product page (scroll down to bottom for pack and board shots).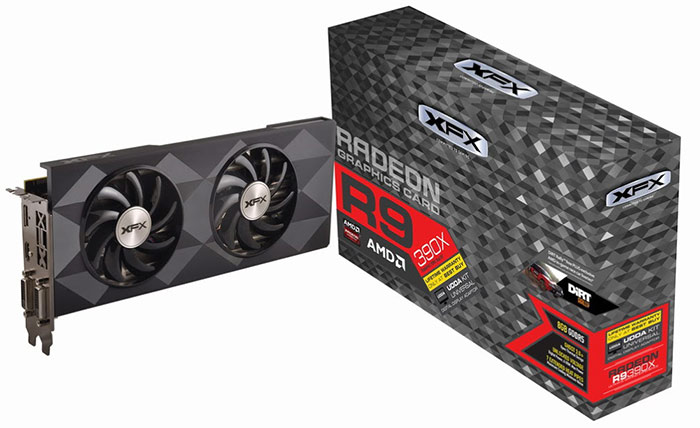 As seen on the main box shot, the XFX Radeon R9 390X Double Dissipation graphics card comes with 8GB of GDDR5 memory installed and a free copy of Dirt Rally. The Double Dissipation cooler with Ghost 2 thermal technology uses a floating heatsink design with open airflow between the PCB and the cover making it up to 13db quieter and 7°C cooler than competitor solutions, according to XFX's own stats.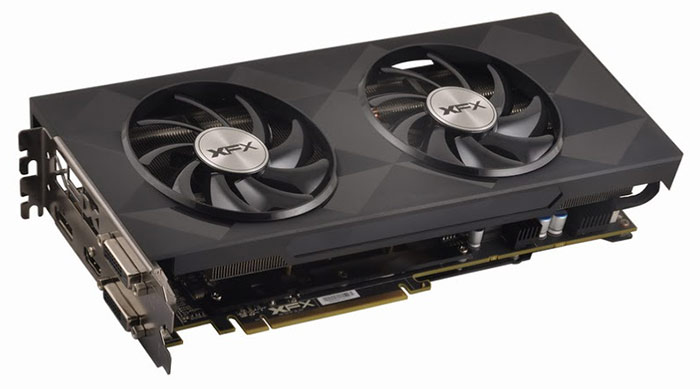 The apparent half-baked refresh of the XFX Radeon R9 290X Double Dissipation graphics card for the new model all but confirms that this is a speed tweaked rebrand, according to various sites. Legit Reviews reminds us that PowerColor showed off its Radeon R9 390X Devil 13 at Computex last week (scroll down that linked article). The PowerColor card on show was demonstrating a new kind of cooler affixed to a Radeon R9 290X circuit board.

WCCF Tech was one of the first sites to discover these new XFX pictures and notes that it published almost the exact same images back in April, from a production line leak. All information points to the following strategic decisions by AMD:
The upcoming Radeon 300 family will all be rebrands of existing designs.
A new range of Radeon Fury graphics cards, probably consisting of Fiji Pro and Fiji XT model(s), will represent the highly anticipated Fiji GPU with HBM memory architecture graphics cards.
ASUS Radeon DirectCU II OC Radeon R9 390X specs?
A further piece of the Radeon R9 390X jigsaw may have been published this weekend by PC Tuning. The site claims to have the official ASUS specs for the DirectCU II OC Radeon R9 390X model. I've embedded that spec table below.
Rebrands and a new Fury range? Hopefully all will be revealed, in a little over a week, at the AMD press event, heralding "a new era of PC gaming", at the E3 show.