AMD's official press agency has written to HEXUS to inform us that the award winning AMD Radeon R9 295x2 has been drastically cut in price. The top end dual-GPU AMD graphics card is now retailing in the UK for £500 or less.
Only just back in September we reported on a 33 per cent price cut on this very same high end graphics card. At that time the price was cut to £700 in the UK. Now, with this latest deep cut to the price, it sure looks like AMD wants to clear stocks quick-sharpish. The new price represents a colossal saving on the original £1200 RRP yet the card still, of course, offers obscenely fast and smooth performance, is a great 4K gaming choice and manages to run reasonably cool and quiet, as we found in our review back in April.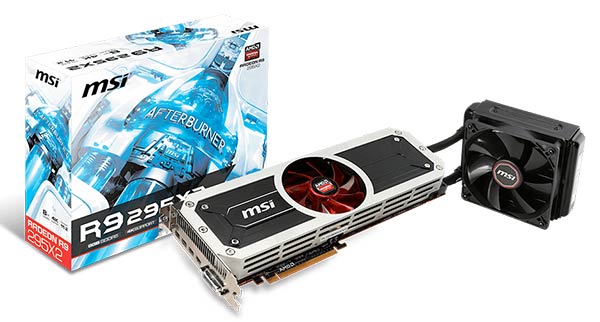 As a reminder the Radeon R9 295x2 basically consists of two R9 290Xs in parallel, combined onto one board and equipped with a custom liquid cooling solution developed jointly with Asetek. It offers all of AMD's latest technology including AMD TrueAudio, support for the Mantle API and multi-monitor Eyefinity options.
AMD's PR department tells us that this Radeon R9 295x2 price cut to £500 is only for "a promotional period." However with competition in PC graphics never letting up we can't see why the price would go up again, the only 'problem' a prospective buyer might face is that the various UK retailers run out of stock at these prices, and then aren't replenished.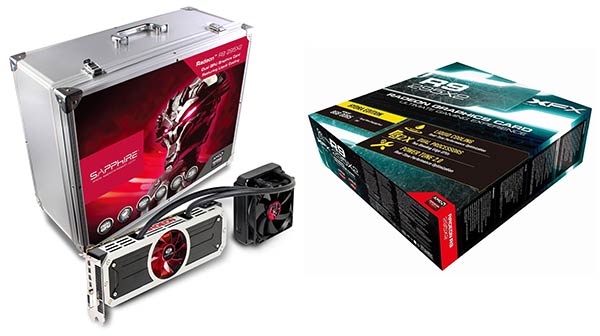 With Nvidia's recently released GTX 980 and GTX 970 available and offering SLI config options from around the £500 mark it seems like AMD's hand was forced on the price cuts we see now. Perhaps also, as hinted above, AMD is hoping to clear the stock as a new GPU product range approaches.