ASUS had a number of interesting products to show but the one that really caught our eye was the XG Station - an external graphics card case for laptop users!

The easy bit is install a PCIe graphics card inside but what's needed is a compatible notebook for the XG to connect to - one equipped with a new ExpressCard slot.

That slot hooks up to the notebook's core logic via a PCIe x1 conduit. The graphics card within the XG is then connected to an external monitor and away you go. One thing we're not sure about is quite how much the comparatively low-bandwidth interconnect saps performance.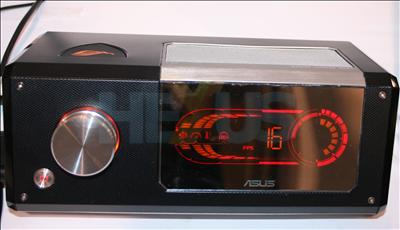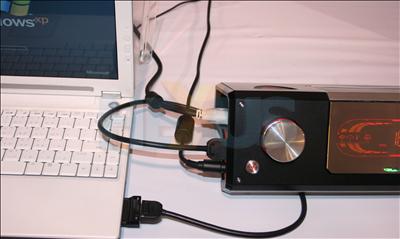 [advert]
ASUS was showing a sample equipped with one of its own NVIDIA GeForce 7900 GS cards - the fastest currently approved. The Station's LED screen can highlight, among other things, current GPU speed and gaming FPS. Turning the knob allows you to overclock the GPU, too. The sample we saw, though, was running pretty darn hot, so we reckon that ASUS may need to beef up the cooling for the box.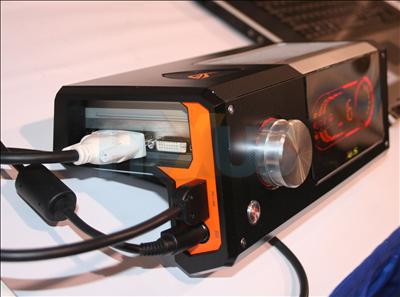 Above you can see the card's left-hand graphics output is being fed out to a monitor (white plug).

The XG also features a USB2.0 hub and Dolby Headphone Technology that creates pseudo 5.1-channel sound when any pair of headphones is connected.

At first, ASUS will only be selling the XG Station in a bundle that includes its own GeForce 7900GS graphics card. We don't know the price as yet but do expect to see the package in the channel in Q2 this year.


HEXUS.links
CES 2007 - Las Vegas :: All HEXUS coverage