Sapphire wrote to HEXUS this morning to inform us of three new graphics cards that it intends to launch. The trio are all based upon the recently announced AMD Radeon R9 285 Tonga Pro GPU. Sapphire's new cards are the R9 285 Dual-X, the R9 285 Dual-X OC and the R9 285 ITX Compact OC Edition. With that last offering it is evident that Sapphire has decided to cater for those looking for more compact graphics cards intended for small form factor and Steam Machine type PC builds.
All of these new graphics cards feature AMD's latest Tonga Pro GCN chip with 1792 Stream Processors and sport 2GB of GDDR5 memory on a 256-bit memory bus. Card features include AMD TrueAudio, AMD Image quality enhancement, AMD Eyefinity multi-screen, AMD HD Media accelerator and AMD PowerTune technology. These R9 285 cards support the newest games and applications and are DirectX 12 and OpenGL 4.4 ready, they can be deployed in CrossFire setups.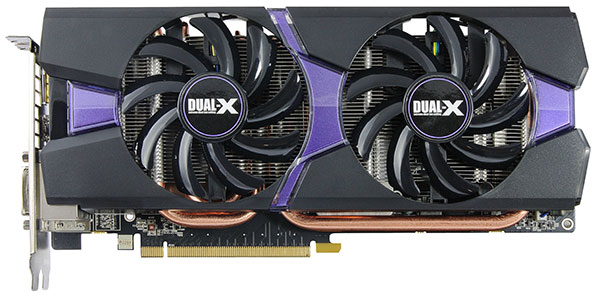 I've compiled a table, below, showing the differences between the three new Sapphire SKUs.
| | | | |
| --- | --- | --- | --- |
| | R9 285 Dual-X | R9 285 Dual-X OC | R9 285 ITX Compact OC |
| GPU speed | 918MHz | 965MHz | 928MHz |
| Memory speed | 1375MHz (5.5GB/s effective) | 1400MHz (5.6GB/s effective) | 1375MHz (5.5GB/s effective) |
It's worth noting that the Sapphire R9 285 Dual-X card uses stock speeds for both the core clock and memory. Therefore the AMD announcement benchmarks which show, for example, a 2560 x 1440 pixel resolution Battlefield 4 gaming performance of over 50 frames per second should hold true for this particular SKU. With their faster core clocks / memory speed the performance of the full sized OC and compact OC cards should scale as expected.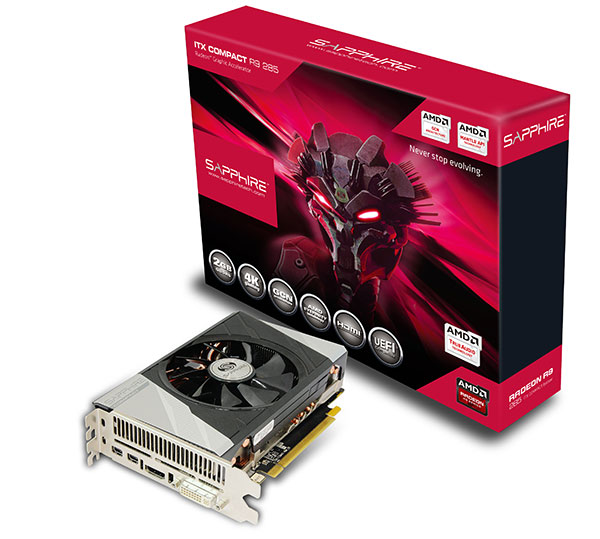 Turning our focus to the R9 285 ITX Compact OC graphics card, we have another important detail to share. This compact ITX solution is only 171mm long and would easily fit in a mini-ITX chassis such as the Lian Li PC-Q19. Sapphire says that it was developed with a shorter PCB especially for SFF builds and, despite its confines, its efficient heatpipe cooler and single fan is powerful enough to allow it to be clocked faster than the reference design.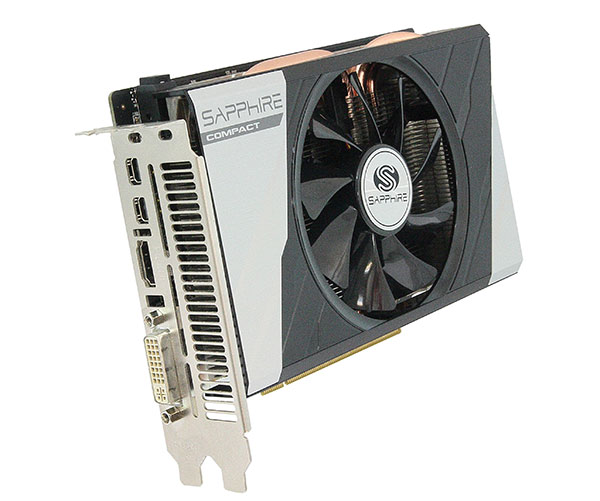 These new R9 285 graphics cards will be made available from 2nd September. Sapphire gave us no price indications but previous reports suggest a recommended price range of US$249 and up.