MSI has launched its all new R9 270X GAMING 2G ITX graphics card. As you might guess from its naming, this new member of MSI's GAMING range might well be the "perfect companion to the latest Intel and AMD Mini-ITX motherboards," that seem to be growing in popularity. For instance, it could work well with your MSI Nightblade Mini-ITX barebones system.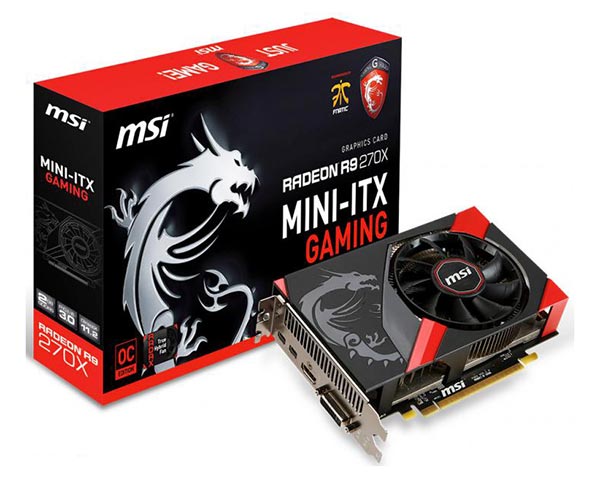 This compact graphics card, based upon AMD's Curacao XT GPU, measures just 17cm long, yet remains "fully featured and surprisingly cool and silent". MSI puts this down to the RADAX fan system which employs a hybrid radial/axial fan to reduce temperatures by up to 30 per cent.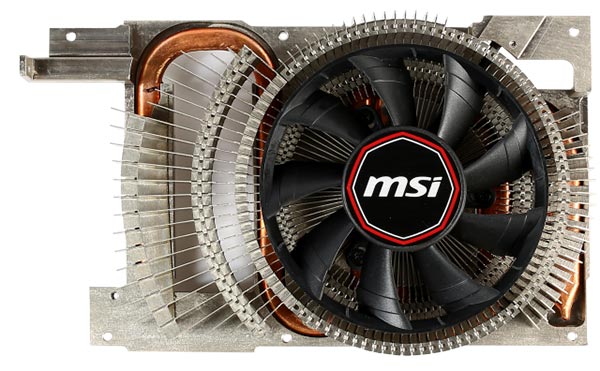 RADAX fan system
Even in this confined form factor MSI has enabled overclocking modes for this card. Using the MSI software it is possible to choose Silent Mode with a 1050MHz boost GPU clock, Gaming Mode edges this up to 1070MHz and OC mode pushes a little further to 1080MHz. However the card's base frequency is not much less, at 1020Mhz, so these boost speeds might not really be noticeable if/when needed.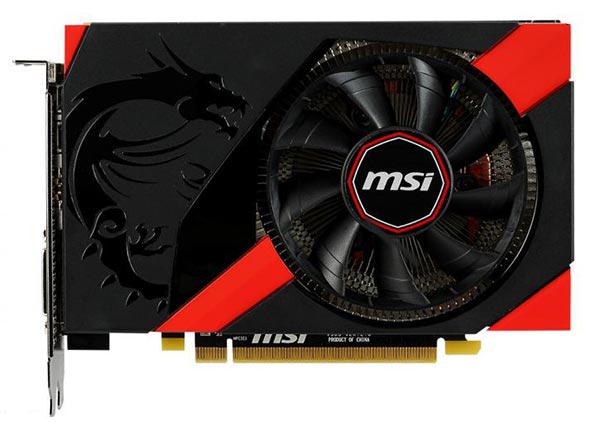 The MSI R9 270X GAMING 2G ITX is equipped with 2GB of GDDR5 memory and that is always clocked at 5600Mhz, whatever boost you might choose for your GPU.
Hardware specs:
Name: R9 270X GAMING 2G ITX
GPU: Curacao XT
Shader Processors: 1280 Units
Core Clock (Base / Boost) MHz: 1030 MHz / 1080 MHz
Memory Clock: 5600 MHz
Memory Size / Type: 2GB / GDDR5
Fan Type / TDP: RADAX / 161 W
Outputs: Mini DisplayPort x2, HDMI 1.4a x1, Dual-link DVI-I x1
Dimensions (mm) / weight (g): 170 x 120 x 35 mm / 585 g

MSI makes available its usual suite of enhancing software to buyers of this new Mini-ITX card. You can use XSpilt Gamecaster for game streaming, recording and clip organisation. Also you can draw on the screen to highlight selected gameplay moments. This software also enables you to overlay your 'talking-head' commentary using Chroma Key and upload live to Twitch, UStream and YouTube. You also have the MSI GAMING app for overclocking on your PC, Afterburner smartphone app for remote overclocking and the usual MSI military class components for performance and reliability.
We don't have a price for this new graphics card as yet but there shouldn't be that much of a premium on the full size MSI R9 270X graphics card in your region.