Turkish tech site DonanimHaber published some new pictures of a boxed and unboxed ASUS Radeon R9 295X2 dual-GPU graphics card this weekend. Alongside the ASUS card and packaging pictures it is said that the price will be US$1,499. The CrossFire-on-a-single-card design pictures and packaging confirm other details leaked about the upcoming graphics card published last week by VideoCardz. The same source pegs the launch date for the AMD Radeon R9 295X2 as tomorrow.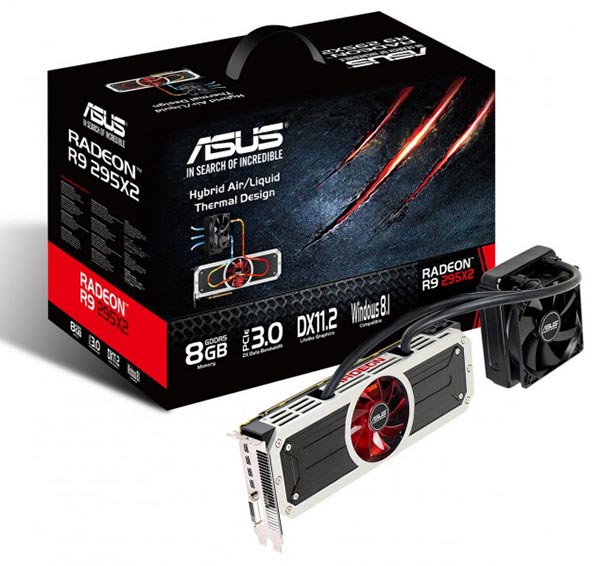 Vesuvius
You can see one of the leaked slides from VideoCardz below. It purports to show the specifications of an AMD Radeon R9 295X2, codenamed Vesuvius. Click the picture to enlarge the comparison chart. The key statistics are basically those of an AMD Radeon R9 290X doubled, as you might expect.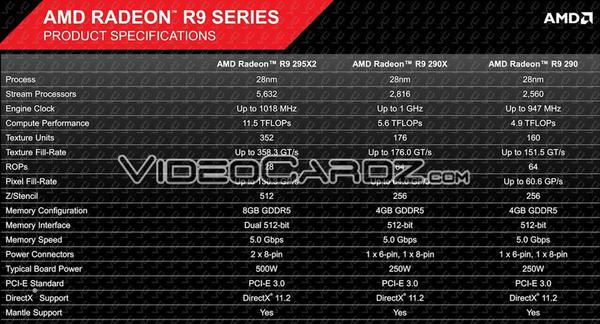 To get enough power to the GPUs the card utilises 2x 8-pin connectors. The other important consideration of cooling is catered for in the reference design by ASETEK – the company which also makes ASUS ARES II coolers. If you look at the reference design and the ASUS one it is extremely similar. The only difference I can see is the metal mesh over the central fan in the reference design and the different stickers.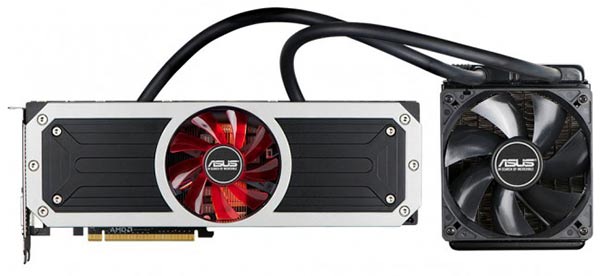 US$1,499
DonanimHaber reports that this powerful new graphics card will be released tomorrow, as did VideoCardz, and its sources say the price will be US$1,499. That's about double the price of a Radeon R9 290X from a variety of AiB partners. What do you get for double the outlay? In an AMD slide showing the R9 295X2's 3DMark Fire Strike performance it offers around 60 to 65 per cent better performance than a single R9 290X.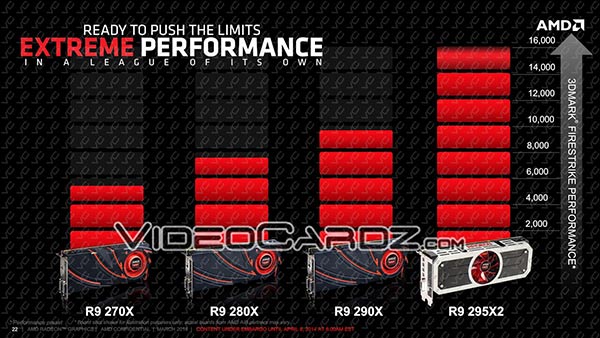 Rest assured, if and when a graphics card such as the Radeon R9 295X2 is launched, you will be able to read a full review here on HEXUS…