AMD has made available updated drivers for Windows and Linux. It's fair to say there have been a decent number of changes and improvements since the last WHQL (Windows Hardware Quality Labs) approved drivers to come out of AMD in September, so let's have a look...
The Catalyst 13.12 WHQL for Windows and Linux drivers are "basically... the WHQL version of the 13.11 Beta V9.5 drivers," according to AMD's @CatalystCreator. So if you have those installed you're good to go already.

As you would expect, the new drivers offer support for AMD's latest range of graphics cards including the AMD Radeon R9 290, 280, and 270 Series and AMD Radeon R7 260, 250, and 240 Series. Some of the most important improvements you might see with this driver set is the AMD CrossFire frame pacing tech. This should even out framerates in your CrossFire setup to ensure smoother gameplay. Frame pacing is set globally in the Catalyst Control Centre or on a per application basis.
In related improvements for CrossFire configuration owners the following games have improved CrossFire performance scaling; Call of Duty: Ghosts (multiplayer component), Splinter Cell Blacklist, Saints Row 4 and Metro Last Light.
AMD informs us that there are new Enduro profiles for several new AAA games including; XCOM: Enemy Unknown, Need for Speed Rivals, Total War​: Rome 2, Battlefield 4, Saints Row 4, Splinter Cell Blacklist and FIFA 14. Enduro technology is especially relevant to users of laptops with built in AMD GPUs as it "is designed to unlock the full potential of your laptop's performance while maximizing battery life".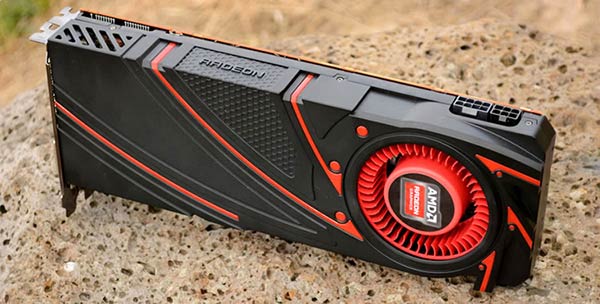 Turning to the issues that have been resolved in this WHQL driver, AMD details the following highlights:
AMD Radeon R9 290 Series - Power Tune update to reduce variance of fan speed / RPM
Resolves intermittent crashes seen in legacy DirectX​ 9 applications
May resolve intermittent black screens or display loss on AMD Radeon R9 290X and R9 290 graphics cards
CrossFire is improved now because PCI-E bus speed is no longer set to x1 on the secondary GPU
Also on systems with AMD Enduro crashing problems in Battlefield 4 on Windows 8 should be resolved.
AMD Catalyst 13.12 driver for Linux
Linux users also have a new AMD Catalyst 13.12 driver. According to AMD this driver fixes the following issues:
Ultra slow dota2 fps
System hang when startx after enable Eyefinity
System hang when run Unigine Heaven 4.0
Fix the procfs permission issue on kernel 3.10 and later
System hang when run some OpenGL stress test
Glxtest failed with force AA
Fail to launch cairo-dock
AC/DC switching is broken
Tear-Free Desktop sets V-Sync to 30Hz instead of 60Hz
Steam crashes and games hang on a black screen when Force AA is on
Glxtest failed on SLED11 SP3
Display corruption when using rotation