AMD has released another graphics card to fill out its Radeon R7 series of GPUs. The card announced today is the AMD Radeon R7 260 graphics card. This new card is based upon AMD's GCN architecture and supports the Mantle API. It's a mid range card that slots comfortably in between the existing Radeon R7 260X and R7 250 boards in terms of performance, price and features.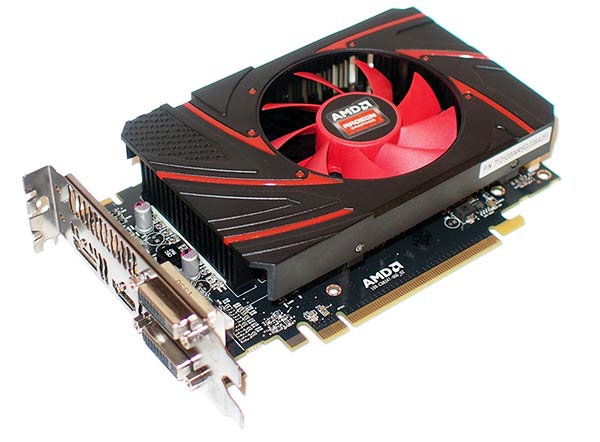 "The AMD Radeon R7 260 graphics card boasts the signature features that set the Radeon brand apart from the competition," said Matt Skynner, corporate vice president and general manager, Graphics Business Unit, AMD. "We're dedicated to delivering the best gaming processing technology and innovative gaming experiences through our line of acclaimed GPUs."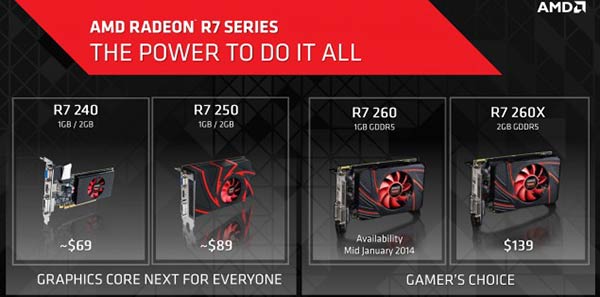 The Radeon R7 260 brings down the entry level for TrueAudio engine support. As a non-X variant of the Radeon R7 260X it's easy to compare with that card to look at what has been cut to bring it down market and fill the price/performance gap between it and the R7 250. The Radeon R7 260 features the Bonaire Pro core where the R7 260X packs a Bonaire XT core. The chart below, showing exactly the gap where the R7 260 fits is provided for your card comparison convenience.
| | | | |
| --- | --- | --- | --- |
| | AMD Radeon R7 260X | AMD Radeon R7 260 | AMD Radeon R7 250 |
| GPU Codename | Bonaire XT | Bonaire Pro | Oland XT |
| Stream Processors | 896 | 768 | 384 |
| Core Clock | 1100MHz | 1000MHz | 1050MHz |
| Memory config | 2GB GDDR5 / 128-bit | 1GB GDDR5 / 128-bit | 1GB GDDR5 / 128-bit |
| Memory Clock | 6.5GHz | 6.0GHz | 4.60GHz |
| TDP | 115W | 95W | 65W |
| Compute Performance | 1.97 TFlops | 1.54 TFlops | 0.81 TFlops |
| Price | US$139.99 | US$109.99 | US$89.99 |
| Launch | October 2013 | Mid-January 2014 | October 2013 |

Please note that the R7 260 still requires a 6-pin power connector to operate. However the extra power consumption is put to very good use if you need the extra 3D performance, costing an extra US$20 over the R7 250. AMD slides show the firm is keen to compare the R7 260 with Nvidia's GeForce GTX 650/Ti which are priced around the same mark.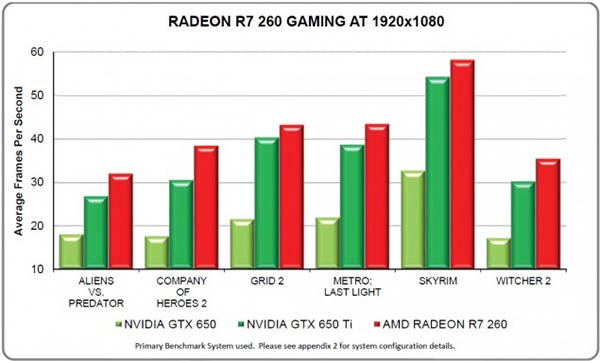 With the R7 260 introduction in January AMD's HD7770 will meet its end as the new card is priced around the same level but features GCN 1.1, TrueAudio and its more modern power management. The pictured reference card is simply that, we hear that AiB partners will be offering custom designs and cooler etc on this graphics card as soon as it becomes available in mid January.