AMD's recent release an entire new family of GPUs - R9 290X, R9 290, R9 280X, R9 270X and R7 260X - has been met with a generally positive reception. Hot on price and performance, our only concern was that, unlike Nvidia, AMD's new cards weren't bundled with the games that we've come to expect with the well-received Never Settle program.
Starting today, November 13, AMD is finally adding a gaming bundle to the R9 and R7 cards. When purchased through an authorised retailer, all R9 cards will be eligible for a downloadable copy of none other than Battlefield 4.
Spending as little as £130 (R9 270) will therefore provide access to one of the year's best games, though we'd be narked if we had purchased any of the R9-series cards beforehand - the promotion cannot be backdated.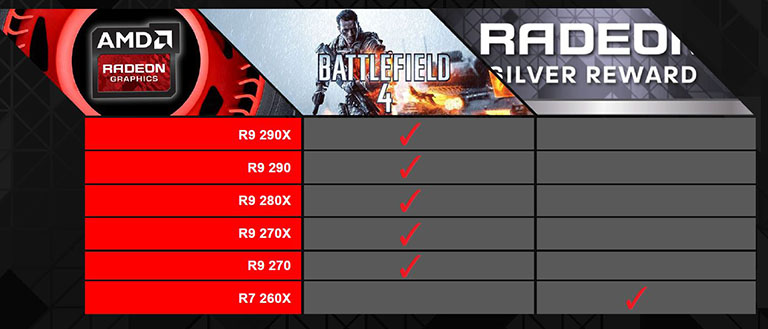 The Radeon R7 260X, meanwhile, is now to be included in the Never Settle Forever 'Silver' bundle, meaning that, like the Radeon HD 7800-series cards, users can select any two of the games displayed in the middle row below. What's more, the upcoming Thief game, due in February 2014, will also be included in the revamped Never Settle Forever catalogue.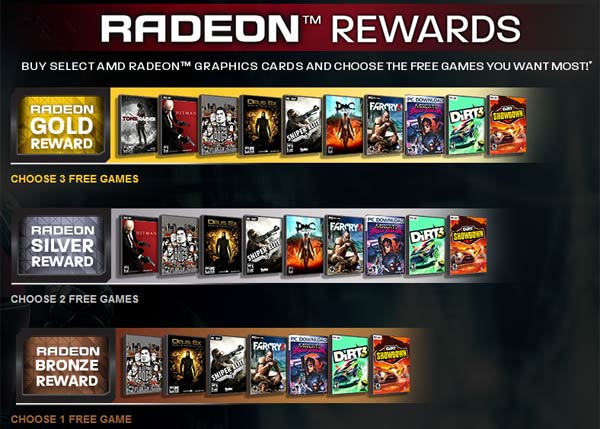 AMD says that online-redeemable coupons will be enclosed in every box, so do make sure that, if you're intent on purchasing an R9/R7 Radeon card, the retailer is included in the participating list. We'll update this article once AMD has published said list.