It looks like we are going to have a new graphics card naming scheme foisted upon us by AMD, to coincide with the launch of the Volcanic Islands range of GPUs later this month. TechPowerUp reports that the current well known and understood nomenclature, introduced by AMD and used ever since its first DirectX 10 cards, is about to be replaced by the new scheme.
As most will know the current Radeon HD nomenclature is as follows:
| | | | | | |
| --- | --- | --- | --- | --- | --- |
| Radeon HD | X | Y | Z | 0 (zero) | M (option) |
| | Generation | Market segment | Variant | Spare number... | If a mobile part |
The new Radeon nomenclature will be as follows:
| | | | | | |
| --- | --- | --- | --- | --- | --- |
| Radeon R | A | M (option) | B | C | X (option) |
| | Market segment | If a mobile part | Generation | Two digit variant | Suffix for XT/Pro etc |
Btarunr, writing on TechPowerUp gives an example of a new Radeon graphics card name as the "Radeon R9 280 X". This graphics card would be a high end part, you can see that from the 9, from the second generation (2) of GPUs, and the 80 comes from the hierarchy within that variant denoting a full spec chip, mid range cards would get numbers around 50, 60 or 70 and the budget versions number below that. The X suffic gives room for further variation.
As an example of how the new naming scheme would operate now if applied to a current generation card let's take the mid range Radeon HD 7850, (a better example than, say the HD 7770!). Using the new nomenclature this graphics card would be known as the Radeon R8 750. If there was a mobile part it would be the Radeon R8 M750. It is also thought that a suffix denoting XT or Pro chips might be added to the new names, like on Radeons of old, so you might get a graphics chip name like: Radeon R8 M750 XT.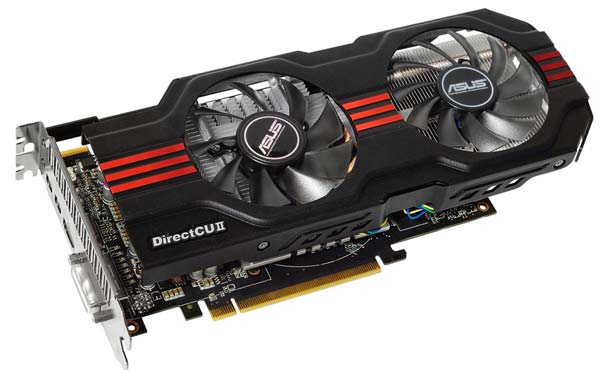 A Radeon R8 750?
TechnPowerUp was alerted of this new naming scheme implementation as AMD graphics cards have started to show up in its GPU-Z Validation database over the last few days. All will become clearer with the prefixes and suffixes when the first range of Volcanic Islands cards launch.