ATI's Eyefinity may be a technological wonder, but to build a three-monitor display means that at least one of screens has to be connected via DisplayPort. This will often require a new and relatively high-end monitor that supports the connector.
While there are active DisplayPort-to-single-link-DVI adapters out there, they can be quite hard to find as well as relatively expensive. Hopefully this won't be a problem anymore though, as AMD has announced that partners will soon be releasing dongles specifically for use with Eyefinity set-ups - and best of all, they won't cost a fortune.
The adapters will support resolutions of up to 1,920x1,200px and a 32-bit colour-depth while being compliant with both DPCP and HDCP. As a result, any protected content will still play on the monitor without any problems.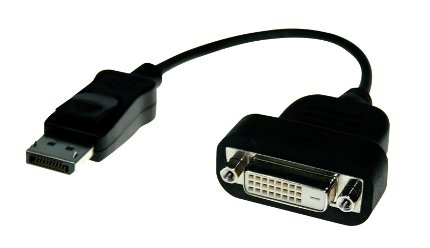 Moreover, the adapters will be validated by AMD as compatible with Eyefinity multi-display systems, meaning that everything should just work.
No matter how you look at it, stepping-up to an Eyefinity surround-gaming set-up is going to be quite expensive. However, being able to use a non-DisplayPort monitor that you might happen to have lying around or that you can buy cheaply should make it just a little more accessible to the mainstream.
AMD is pricing the dongle at only $30 (around £23 including VAT) making it extremely affordable and a lot cheaper than currently available solutions. It may also mean that partners will include an adapter with high-end video-cards as a way of differentiating their products.
While no release date was given, the accessory should be available soon.