The Radeon HD 5000-series has been on the market for a little under a year now and despite NVIDIA's best efforts, the cards still offer competitive performance and great value for money.
However, news out of Taiwan is suggesting that AMD isn't resting on its laurels and that the company will launch a new family of GPUs sometime in November.
This isn't the first we've heard of the 'Southern Islands' graphics cards and the dates actually line up quite well with the existing buzz.
Last month we caught wind of an interview with a marketing rep at HIS that pointed to an announcement in the fourth quarter of the year followed by retail availability at the start of 2011.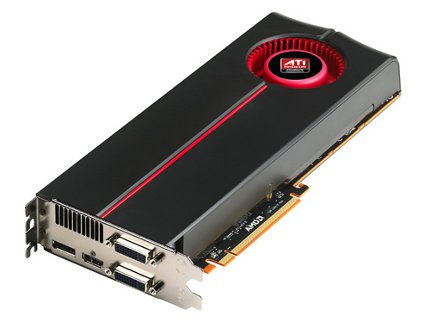 Is the 5000-series old-news already?
If the report from Digitimes is correct though, we could see these new chips even earlier. The story suggests that AMD will take the wraps off of the new family in October with product launches coming the following month.
Don't expect too much from these new cards, though. All of the news and rumours so far have the 6000-series pegged as a revision of the current Evergreen architecture, as opposed to a whole new design.
While ATI was planning to shrink the chips down to 32nm, it looks like they will be sticking with the familiar 40nm process used to make the current GPUs. The reason given is that manufacturing partner TSMC is skipping straight to the more advanced 28nm technology, which Southern Islands' successor -Northern Islands - will use.
For the time being, ATI is staying mum on the matter. With only two months until an official announcement, though, we really don't have very long to wait for conformation.