Force3D, a relatively new start-up in the graphics-card market, has today launched its Radeon HD 4850 and HD 4870.
You're probably about as confused as we are when it comes to AMD's HD 4000 series launch, so here's the predicament; the HD 4870 is supposed to be launching tomorrow, but Force3D has let its card loose today.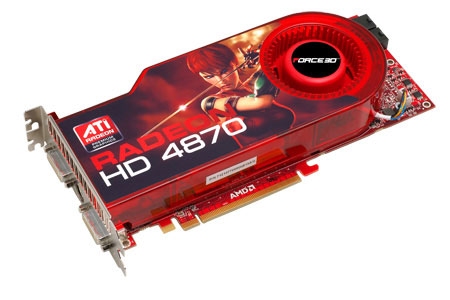 So, what will Force3D's version of the highly-anticipated HD 4870 have in store? Well, it'll provide a core frequency of 750MHz and 512MiB of GDDR5 memory with an effective clock speed of 3,600MHz. Wait, what? Yep, 3,600MHz, GDDR5's dual data rate is to thank for that. The 256-bit interface should therefore serve up 115.2GiB/s of memory bandwidth.
Force3D has served up the following 3DMark Vantage benchmark to highlight the 4870's power, showing that it races ahead of AMD's HD 3870 X2.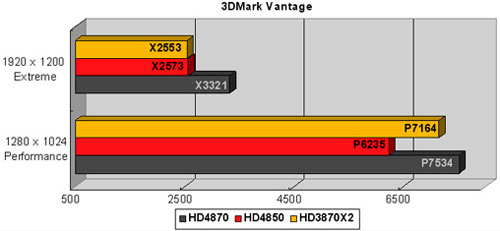 There's no word of a bundle or price, but you can expect Force3D's HD 4870, along with cards from AMD's other partners, to begin popping up tomorrow.
Official product page: force3d.com