While most of the tech press are waiting for review samples of the AMD Radeon RX 5500 from various partners, a German publication thought out of the box and prised an OEM example out of an HP pre-built desktop PC system to put through a series of gaming tests. As far as we know this OEM card has the same tech specs as a standard 'reference model' RX 5500 that will be released by the likes of Asus, Gigabyte, MSI etc.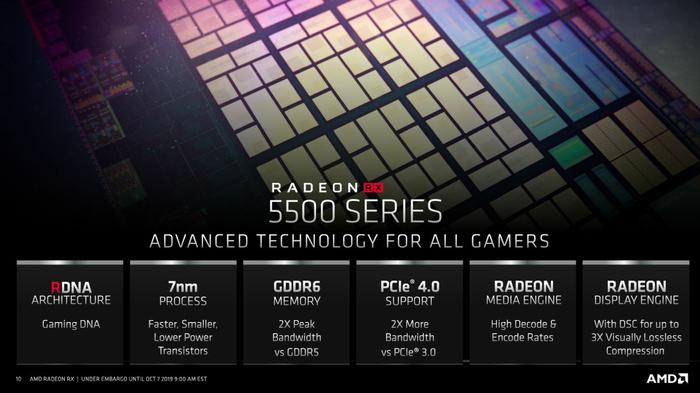 To recap, the AMD Radeon RX 5500 for desktop PCs was launched alongside a mobile variant on 7th October. The Navi GPU on the board features 22CUs / 1,408SPs and a boost clock of up to 1,845MHz, for up to 5.2TFLOPS of performance, as well as up to 8GB of graphics memory on a 128-bit interface. It offers lots of RDNA leading tech with 7nm process, GDDR6 memory, PCIe 4.0 support and more - in a modestly priced package. Most of AMD's launch marketing material pitted the RX 5500 against the GeForce GTX 1650, which it appeared to beat quite comfortably in a wide range of eSports 1080p gaming tests. Another interesting slide showed it to be significantly faster than an ageing RX 480 in new AAA titles.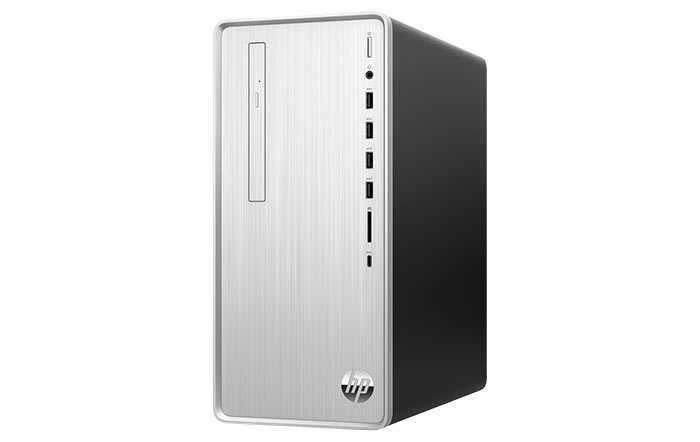 With the above in mind it is interesting that Heise.de chose to pit the new AMD Radeon RX 5500 OEM against the Radeon RX 580 and Nvidia GeForce GTX 1660. Specifically the competitor cards were the factory-overclocked Sapphire RX 580 Nitro+ and the Gigabyte GeForce GTX 1660 OC. All these three cards were tested, not in the HP Pavilion TP01-0004ng source (pictured above), but a standard test rig featuring an Intel Core i7-8700K and 32GB of RAM.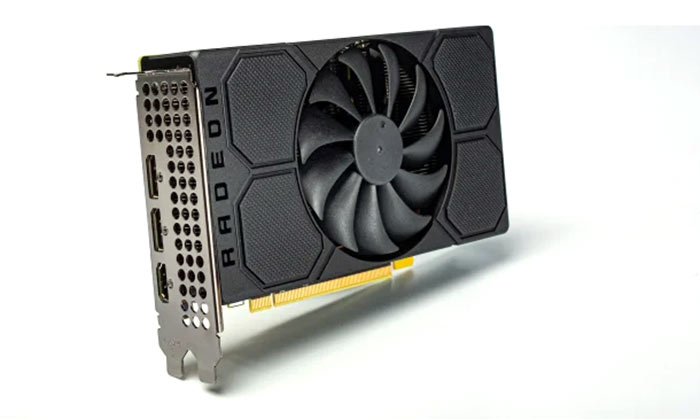 The source publication tested the trio of selected graphics cards in 3DMark Fire Strike, action adventure Shadow of the Tomb Raider (FHD Ultra), and Far Cry 5, as well as pondering over some power consumption tests. While Heise didn't tabulate these results, VideoCardz has, so I have reproduced VCs neat colour table below.

Above you can see that the new Radeon RX 5500 sits below the rather long in the tooth AMD Radeon RX 580, with similarly overclocked models to the Sapphire retailing for under £135 (a 4GB model, as highlighted by an AMD email I received this morning). That £135 also nets you a free 3-months Xbox Game Pass and choice of Borderlands 3 or Ghost Recon Breakpoint to keep. The other card in the comparison, the GTX 1660 OC 6GB sells for about £235 - a significant price jump by any standards. AMD's comparisons showed the RX 5500 beating the more modestly priced GTX 1650 4GB (from about £140). From these pricing snippets one can easily form expectations with regard to RX 5500 desktop launch pricing.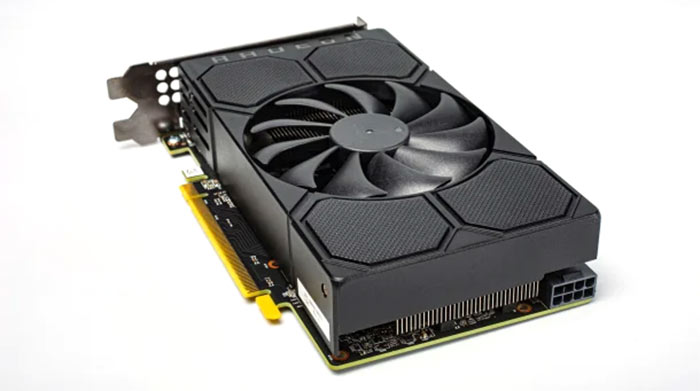 Source: Heise.de via VideoCardz