Both Intel and Nvidia have released graphics driver updates to enable integer scaling options this year. Intel made a big song and dance out of the development process with Tweets and blog updates trailing the graphics driver feature. Then integer scaling became available for Intel Gen11 graphics users after a September driver update. Nvidia actually pipped Intel to the post by implementing integer scaling (for Turing GPUs) in its Gamescom driver release in August - it snuck in the update without much fanfare as it simultaneously boosted a number of AAA games performance and added some new image sharpening features.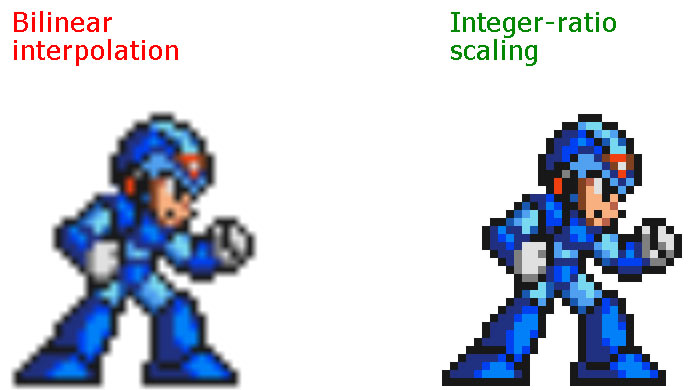 Now it looks like AMD will follow Nvidia's surprise introduction strategy in an upcoming Adrenalin driver release. PCGamesN spotted that multiple AMD Radeon Linux driver patches submitted in the last month reference integer scaling (example).
Even more compelling is an update from 31st Oct which is titled [PATCH 14/20] drm/amd/display: Unify all scaling when Integer Scaling enabled and in which an AMD engineer comments that "we want to guarantee integer ratio scaling for all scaling modes." Some further detail is included about the implementation here; "Treat centred, full-screen, preserve aspect ratio the same: scale the view as many times as possible, and fill in the rest with a black border," reads an instruction / comment.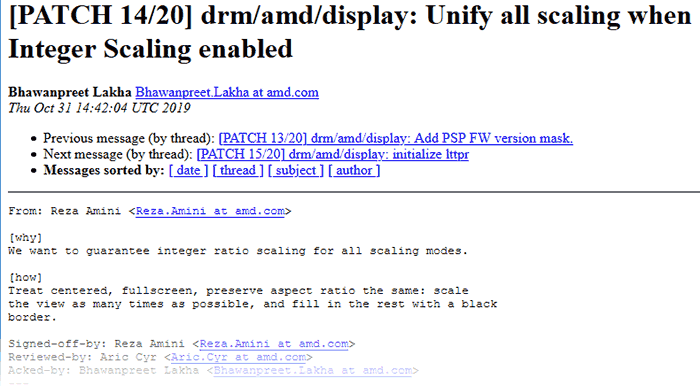 Given the above, AMD implementing this feature - much requested on the official AMD Adrenalin feedback page - looks a dead cert. A good opportunity to introduce it comes with the big annual AMD graphics driver update, probably next month. AMD would be applauded if it didn't limit its implementation to only its newest GPUs.