Final Fantasy XV
In what is becoming something of a tradition, benchmarks for an unreleased graphics card have appeared in the official Final Fantasy XV benchmarks results browser. In this case the results are from the AMD Radeon VII graphics card, and you can find the results displayed within a number of 1440p and 2160p results tables here.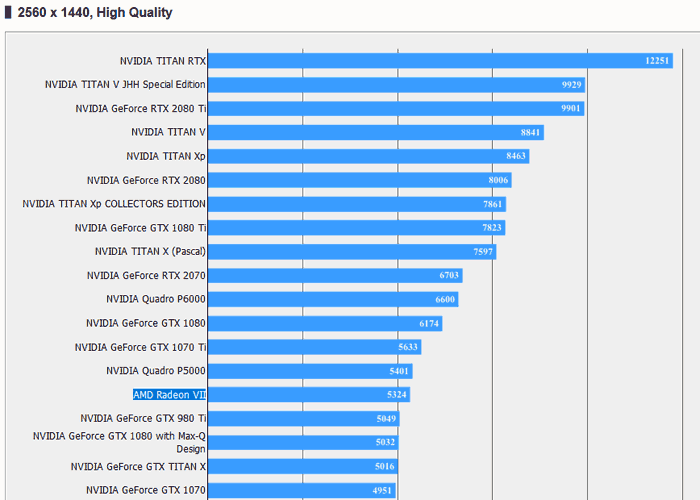 If you are looking at these FFXV results and you are perturbed at the new AMD champ's failure to compete with the Nvidia GeForce RTX 2080 (particularly in the 1440p High Quality table, partly reproduced above) then you must remember that FFXV is Nvidia GPU optimized. Square Enix's game is a GameWorks title and it is among the first games to support Turing DLSS, for example.
Source: Komachi via VideoCardz
3DMark benchmarks
Ahead of the FFXV results, Tum Apisak shared a set of Radeon VII benchmarks, from the official online results browser, with the card listed as a 'Generic VGA (1x Off)'. The graphics scores shared were as follows: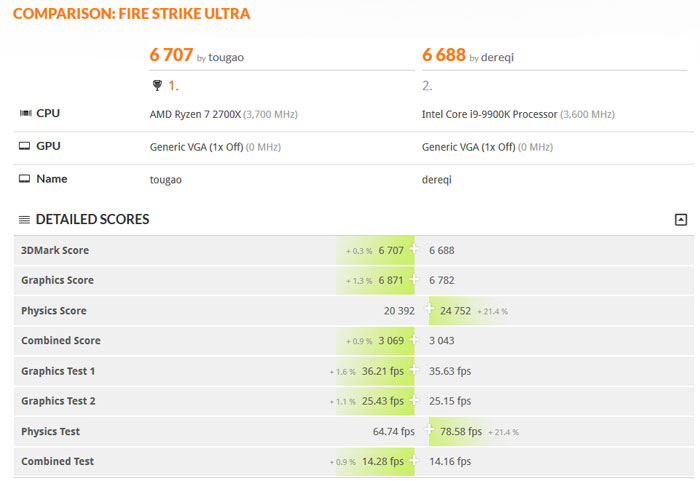 AMD's Radeon VII fares better against the RTX 2080 in these benchmarks, with the exception of Time Spy tests. How things will play out when the release date comes, with the launch driver available, and in a variety of AAA games, tested by independent reviewers, remains to be seen. The AMD Radeon VII is scheduled for release on 7th Feb. Please stay tuned.
Source: Tum Apisak on Twitter.