According to a report published by Fudzilla just ahead of the weekend, AMD has 7nm Navi GPU based graphics cards currently in testing in its labs. If its sources are correct, the tests have been very positive for AMD as the GPU has performed "better than expected".

The above news is already interesting and encouraging but Fudzilla adds some further tasty morsels. For example it says that the Navi GPU based products will target the mid-range, as a Polaris replacement. In terms of comparisons against known SKUs we will be looking at Nvidia GeForce GTX 1080 performance at around the $250 price level. Such a product/price offering could really reinvigorate the PC gaming market after a long mid-range stalemate which was exacerbated by the crypto-mining boom.
Background details regarding the 7nm Navi GPU include the assertion that it it isn't an MCM but a standard monolithic die design. However, we don't know specifica about the process, such as if yields are good, or the performance/power consumption benefits delivered by the 7nm manufacturing shrink.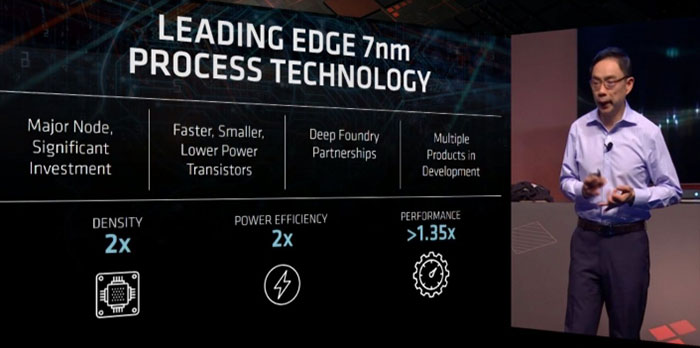 Fudzilla errs on the side of caution to suggest that Navi-based graphics cards will appear in Q3 next year. That sounds like a Computex launch followed by late summer availability. However, earlier this month AMD indicated that we might see Navi info/demos at the CES in January 2019. Of course, sooner would be better for AMD and all those waiting for new products to replace the aging RX 500 series and GTX 10 (up to 1060) series products on the shelves.