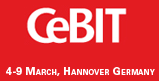 It's interesting how certain companies create niche products out of existing SKUs.

One such example is Albatron and its Blue-Ray (sic) low-profile decoder card, which uses the gaming-oriented GeForce 8500 GT GPU as a base architecture.

The card hardware-accelerates all decode stages of H.264-encoded content and provides partial VC-1 decode, too, helping to keep a low-power CPU chugging along without too much worry when playing Blu-ray and the now-defunct HD DVD discs.

The backplane carries dual-link DVI, HDMI, and the usual mini-DIN socket.

One problem, however, is in having to connect your motherboard's S/PIDF-out to the card, via a supplied cable - something the DMA-driven Radeon HD 3000-series doesn't have to do.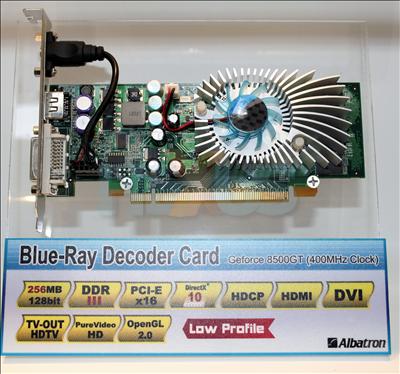 Retailing at around £50, the Blue-Ray decoder is nothing more than an up-specced GeForce 8500 GT, but it's refreshing to see a manufacturer aim to address a particular need.