Back in May HEXUS reported upon the official launch of AMD Radeon RX 560 graphics cards. There actually wasn't a launch event or fanfare of any kind, rather the card just started to appear in listings and on the official AMD website. We thought the release of this card was simply overshadowed by the fanfare that came with the launch of the first graphics card based upon the high-end Radeon Vega architecture, the AMD Radeon Vega Frontier Edition.
The news at the time was of the upgrade that the RX 560 would offer above and beyond its processor, the RX 460. Both are Polaris 11 GPU cards but as well as an upwards tweak in the GPU clock speeds (from reference 1090/1200 to 1175/1275MHz), the other change was and upgrade from 896 to 1024 stream processors. Companies such as Sapphire didn't delay in updating their ranges with RX 560 cards boasting the full Polaris 11 complement of 1024 SPs. There was one slight drawback to the change, the required peak wattage moved up from approx 75W to 80W.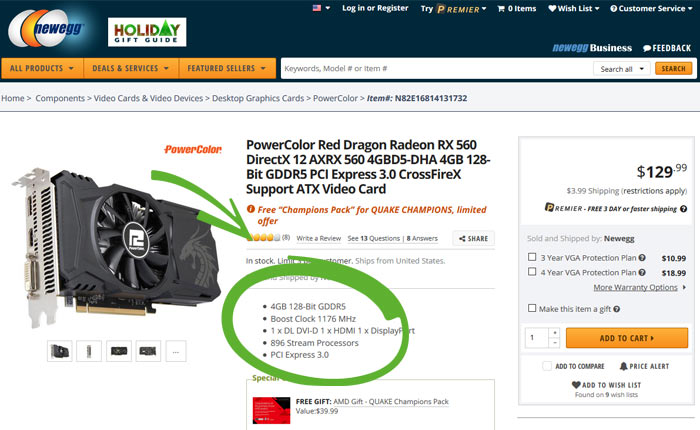 Now people have started to notice that graphics card vendors are shipping products labelled as RX 560 cards in configurations with 896 SPs, and others with 1024 SPs. Heise Online was first to report the change in official specs and presence of cards in retail with fewer SPs and no obviouos way to detect the difference while casually browsing. It notes that RX560 cards with fewer stream processors used to be referred to as RX 560D variants but now the 'D' suffix isn't required. AMD's official product page has been quietly updated with the RX 560 SP count as 896/1024, see below.

I looked at Scan.co.uk for examples but found the UK tech retailer to conveniently list the SP count alongside the product names, and it also included an 'RX 560D' in its offerings. Over in Germany, Heise found that there were a few examples of companies being less up-front about SP counts though. Heise notes that there are some Medion Akoya PCs with RX 560 cards with only 896 SPs and that Sapphire sells its Pulse Radeon RX 560 4GD5 under the same name - but with different serial numbers - one variant with 896 SPs (11267-18) and another with 1024 SPs (11267-00) - and their GPU clock speeds are different too.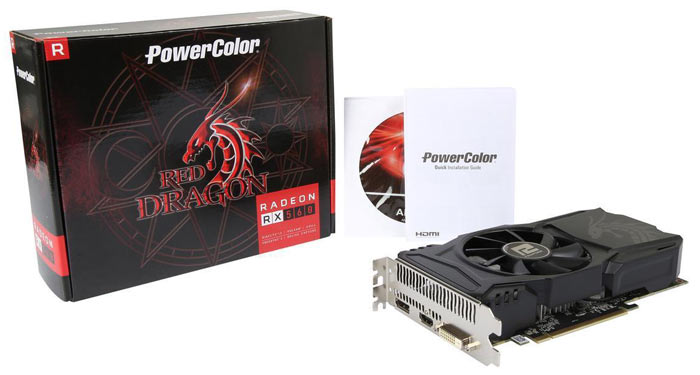 Meanwhile on Reddit someone shopping on Newegg (probably a US resident) noticed that PowerColor had several RX 560 graphics cards listed but the majority of them boast 896 SPs (like the one pictured above). It is thought that a fairer and clearer solution would be to retain the RX 560D designation on cards with the lower SP count.