XFX has released some tasty and intriguing photographs of an upcoming Radeon RX Vega graphics card. VideoCardz, which sourced several photos, reckons that the pictures are of an AMD RX Vega 56 based card, due to the 8+6-pin connectors present.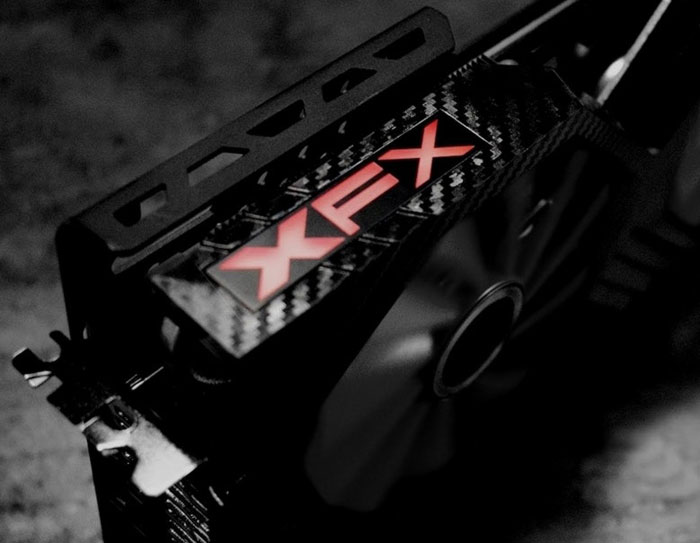 This certainly is an interesting graphics card design. XFX has used carbon fibre and a pair of rather large looking fans to construct its custom cooling solution. Elsewhere in the photos, which cover several angles, you can see a full cover backplate, LED lighting behind the translucent XFX logo, and a notch atop of the card.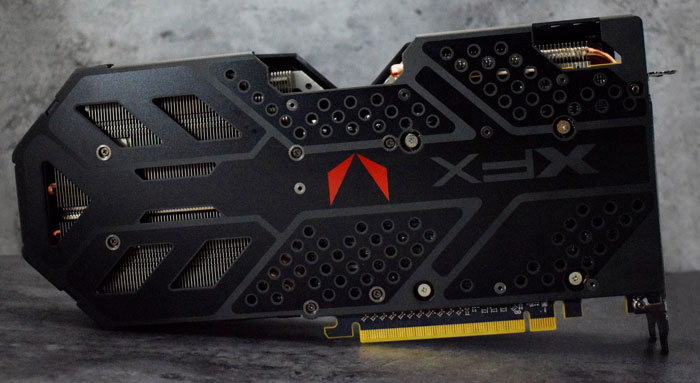 Interestingly, that notch is where the power connectors reside in 8+6-pin config. This design was likely decided as that is also where the PCB ends, just over half way long the card's length. Pondering over the rear view, showing the backplate, you can see that nearly all the card length following the Vega logo is an aluminium fin radiator assembly.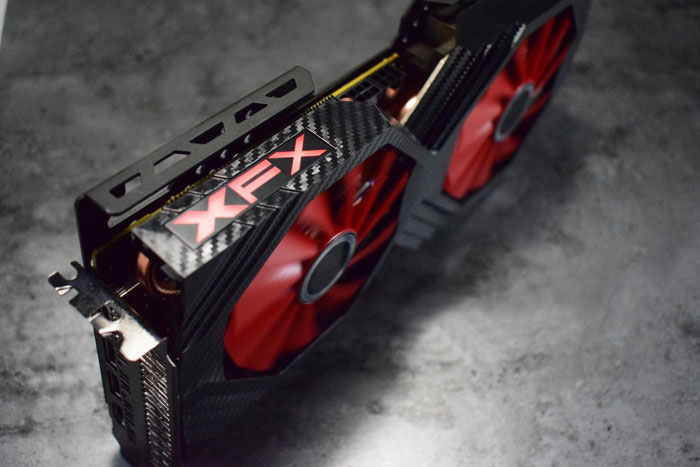 VideoCardz observes that the teased XFX Radeon RX Vega design lacks any DVI ports but you can see that there are three or four ports for HDMI / DP monitor connections present. These are all the details we have about this XFX card for now.
For reference why not revisit the HEXUS review of the AMD Radeon RX Vega 64 and Radeon RX Vega 56?