AMD has designed the Radeon Vega Frontier Edition graphics card for professionals, and it will be marketed at "data scientists, immersion engineers, and product designers". However at an RRP of $1200 for an air-cooled version, it matches the price of the top-end Nvidia consumer graphics card, the Titan Xp. So wouldn't it be interesting to see these two products compared?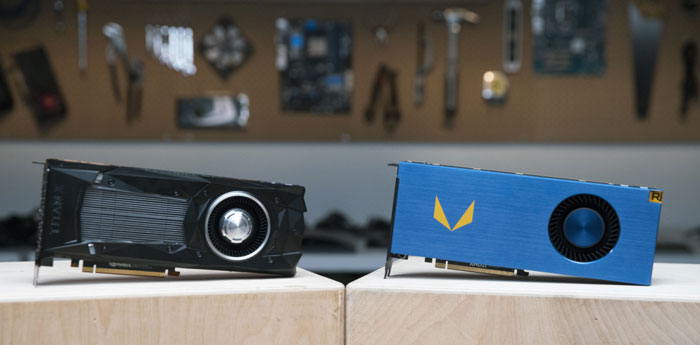 To recap on the specs of the AMD Radeon Vega Frontier Edition, it is the first launched Vega-GPU based graphics card. This graphics card has 64CUs, 4096 Stream Processors, 16GB of HBM2 memory on a 2,048-bit bus, and is clocked at around 1875MHz, providing 480GB/s. AMD claims that the Vega Frontier Edition is capable of 25 TFLOPS of half-precision FP16 compute performance, and 12.5 TFLOPS of single-precision FP32 compute performance. Those numbers are a little ahead of Nvidia's Titan Xp with 12 TFLOPS of FP32 compute performance.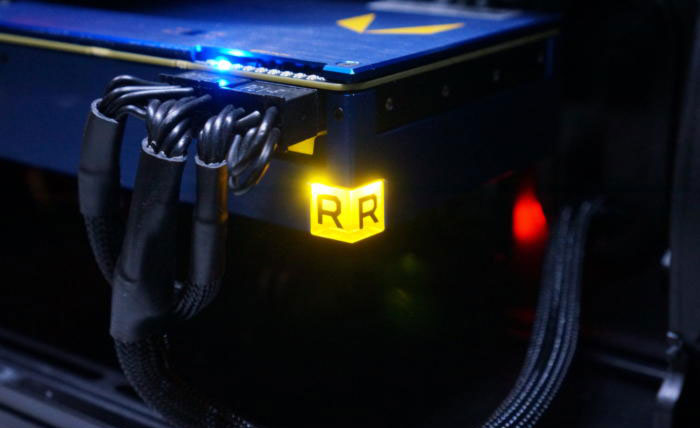 In a PCWorld exclusive, the magazine was given two almost identical systems by AMD. The core specs were; a Ryzen 7 1800X CPU, 32GB of DDR4/2400, SSD storage, a 4K display, Windows 10 Enterprise, and even the same mouse and keyboard. One machine packed AMD's Radeon Vega Frontier Edition, while the other had graphics acceleration provided by Nvidia's GeForce Titan Xp.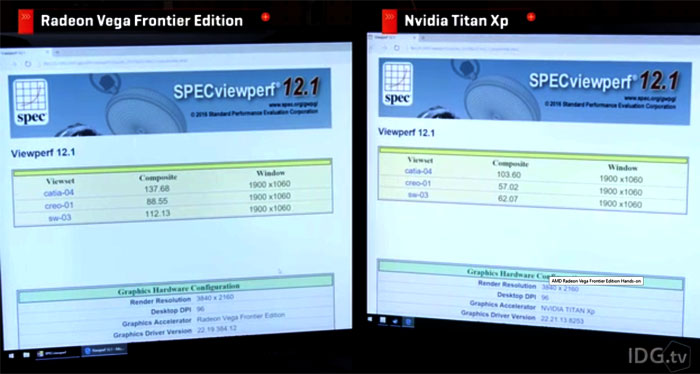 In compute tests using the SPECViewPerf 12.1 and Cinebench R15 (OpenGL test), AMD's Radeon Vega Frontier Edition easily beat the Nvidia challenger. Take a look at the screenshots above and below to check those results.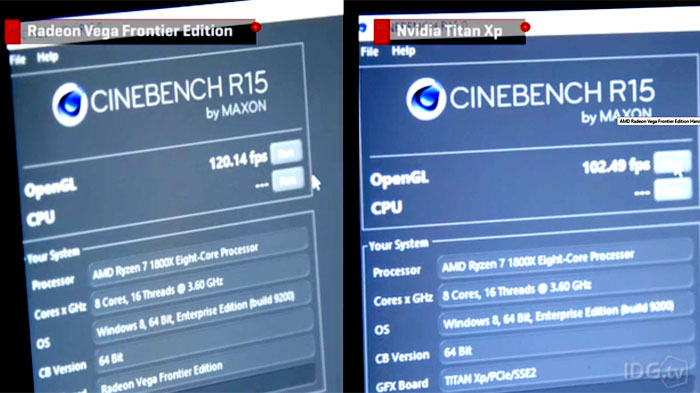 AMD allowed PCWorld to provide "just a taste," of gaming benchmark fun. While it stressed the Frontier Edition was for creative pros, sometimes such workers have to play games to test them… The test systems were connected to Acer 34-inch, wide-aspect 3440x1440 panels for game testing and the games which were loaded were; Doom using Vulkan, Prey using DirectX 11, and Sniper Elite 4 using DirectX 12. Every game ran at max settings and native resolution without FreeSync enabled.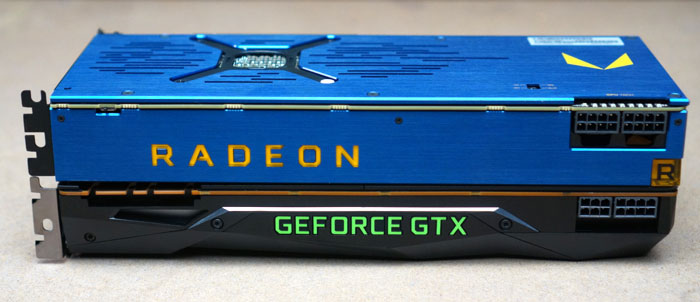 Gaming performance specs weren't shared in any detail but PCWorld said it switched back and forth between systems and was "hard pressed to tell the difference between the Titan Xp and the Radeon Vega Frontier Edition". In an additional insight it said of the Radeon - "The card appears to be faster than Nvidia's GTX 1080 and close to that of a GTX 1080 Ti card."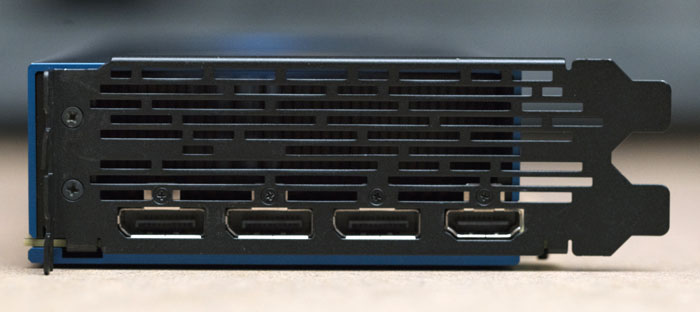 AMD's Radeon Vega Frontier Edition cards will ship from Monday but the consumer-focused RX Vega gaming card will only be launched late July. That time gap gives AMD more time for gaming driver optimisations.
All pictures from PCWorld.