Earlier today we reported on the launch of the ARM Cortex-A75 and Cortex-A55 processors which push the boundaries of mobile computing performance. Alongside those first DynamIQ microarchitecture processors ARM launched another important design today at Computex, the Mali-G72 GPU. ARM's Mali GPUs aren't quite as successful as its Cortex CPUs, nevertheless one billion Mali GPUs are said to have been shipped last year.

The new Mali-G72 uses an enhanced Bifrost GPU architecture which is up to 40 per cent faster than its predecessor, the Mali-G71. Thanks to this greater performance ARM hardware partners can "advance the mobile VR experience and push High Fidelity mobile gaming into the next realm," said ARM. Notable architectural improvements are delivered on top of the claused shaders and full system coherency of the G71. For example, new for the G72 is an increased tile buffer memory supporting up to 16x Multi-Sample Anti-Aliasing (MSAA) at minimal performance cost.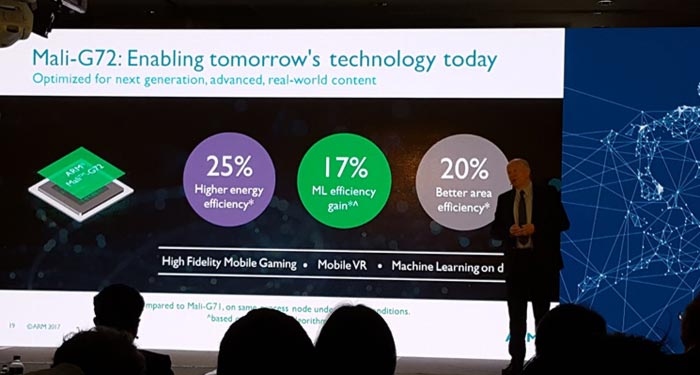 ARM's second gen Bifrost GPU provides 25 per cent higher energy efficiency, 20 per cent better performance density (so uses less area on the SoC), and 40 per cent greater overall performance than devices based on previous generation Bifrost GPUs.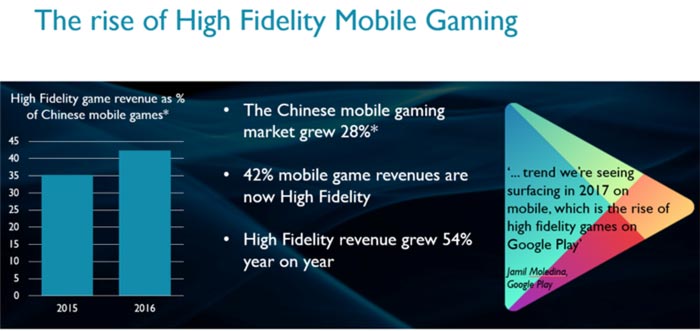 On-device Machine Learning

The value of such a fast GPU doesn't stop at gaming and VR though, ARM reckons the Mali-G72 is fast enough to be useful for on-device machine learning (ML) and AI tasks. In such circumstances the Mali-G72 provides 17 per cent more efficient Machine Learning thanks to arithmetic (ALU) optimizations and increased caches. There are obvious benefits to conducting the ML and AI tasks on device rather than in the cloud.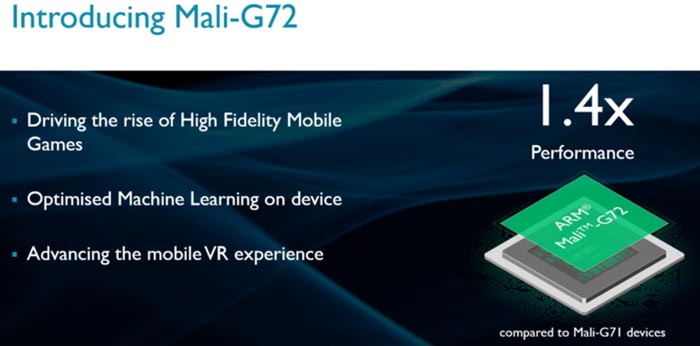 On-device ML is already being leveraged by hardware partners like Huawei to make smarter smartphones like the Mate 9 which uses an algorithm to establish which applications you use the most and intelligently prioritizes power and performance to make sure they perform at their best.