Here we have the first graphics card based upon the high-end Radeon Vega architecture. The AMD Radeon Vega Frontier Edition will be available to purchase from "late June". There's some less-good news; the new card is aimed at "data scientists, immersion engineers, and product designers," not consumer-side PC enthusiasts or gamers. However, the presentation last night surely whets ones appetite for the consumer cards that will come.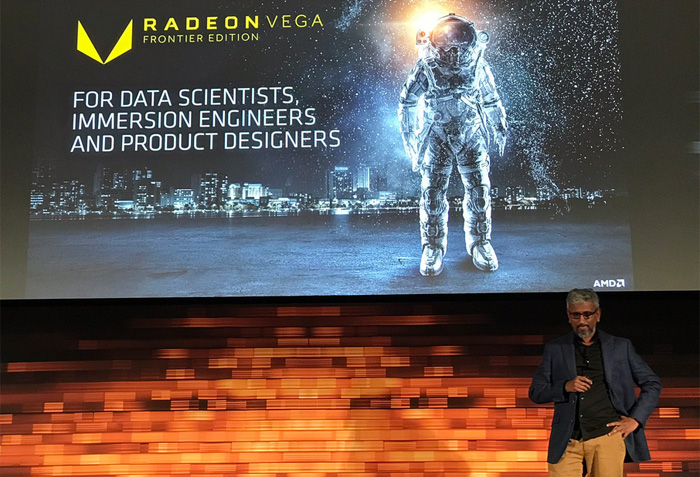 Before describing the Radeon Vega Frontier Edition and its capabilities further let's look at a specifications summary. As you can see in the slide below, this graphics card packs in 64 next-gen compute units providing 4096 shader processors, 16GB HBM2, supports 8K displays, and offers 12.5TFLOPS FP32 performance or 25TFLOPS of FP16 performance.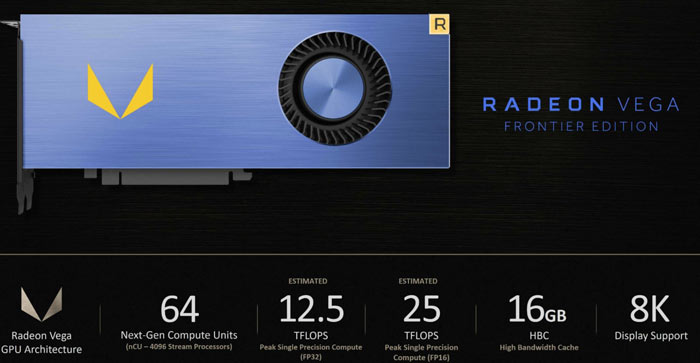 In various product shots you can see 2x 8-pin power connectors. In another factoid AMD will be producing a gold liquid cooled version of the Vega Frontier Edition.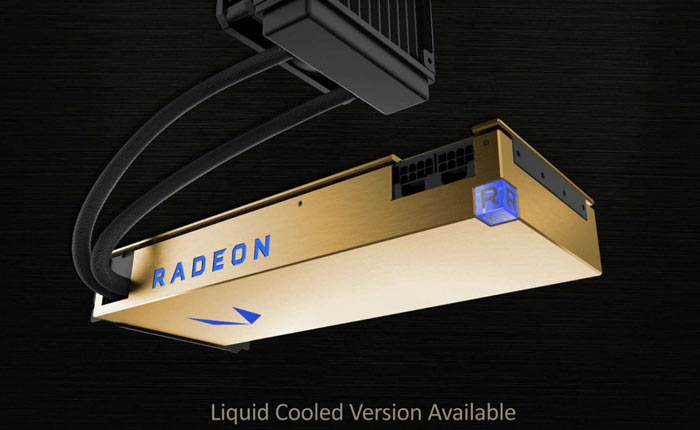 At the presentation Raja Koduri shared some comparative performance slides comparing the new AMD Radeon Vega Frontier Edition against older AMD tech such as the Radeon Fury X and against arch rival Nvidia's latest and greatest Tesla P100 accelerators. Check out the comparison slide below and you can see AMD's deep learning achievement.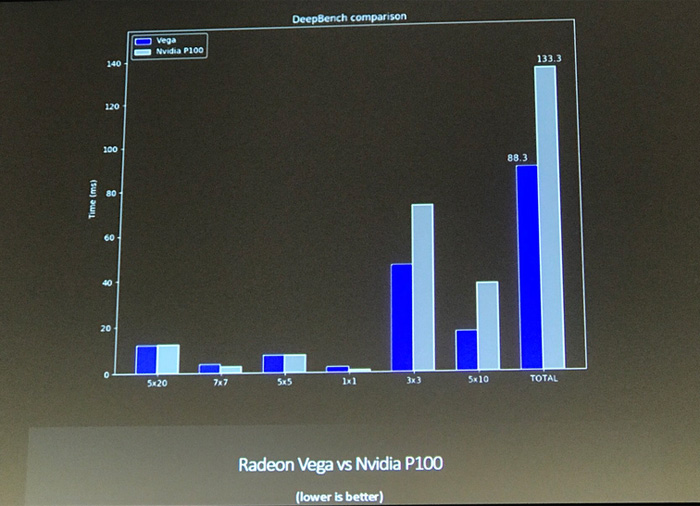 Unfortunately for PC enthusiasts AMD's presentation looked at some gaming enhancement tech but not directly at gaming performance. For example we heard about the High Bandwidth Cache Controller helping make the most of memory constraints. Furthermore Vega was designed to deliver smooth 4K gameplay at 60fps+.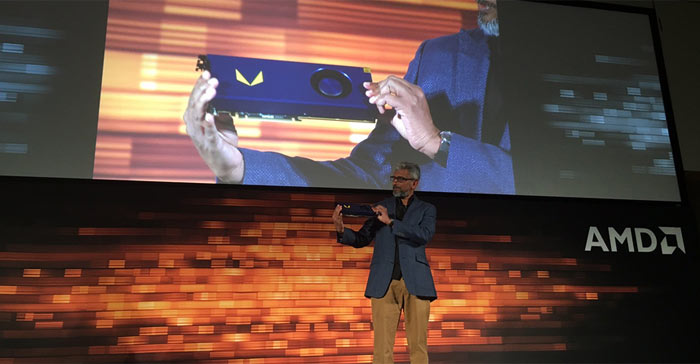 Rather than gaming AMD sees the Radeon Vega Frontier Edition cards being used as follows:
Machine learning – via AMD's ROCm open software platform. See Deepbench benchmark above
Advanced visualization - Vega can outrun Titan Xp by an average of 42 per cent in some pro apps, says AMD.
VR workloads
Game design workflows
Last but not least a Radeon Instinct accelerator based on the same GPU, dubbed the MI25, will be released.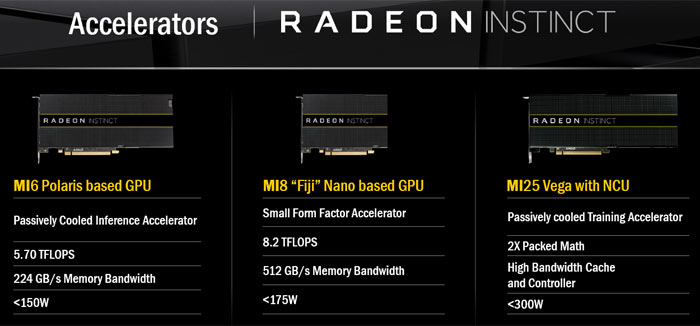 Future graphics
We haven't been tipped about consumer Radeon Vega graphics cards. Hopefully that announcement will come at Computex. With Vega-based APUs delivered in H2 2017, the enthusiast desktop cards are likely to arrive earlier in that release window.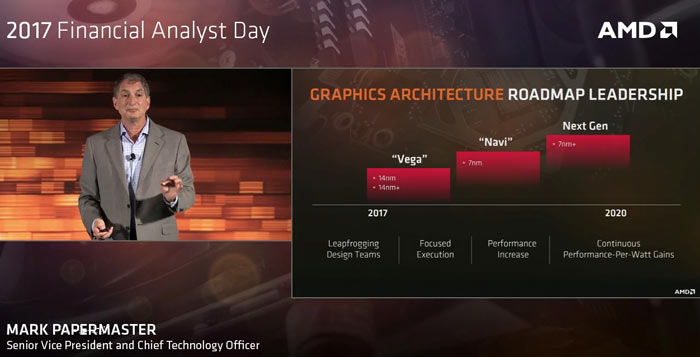 At the financial analyst presentation AMD touched a little on the future of graphics up to 2020. "AMD plans to follow its 'Vega' architecture with the introduction of 'Navi' and its subsequent next-gen architecture, both of which are planned to be built using 7nm process technology," stated AMD.