ARM designs display processors for SoC designers, to incorporate alongside the CPU and GPU cores it is more famous for. Yesterday ARM announced a completely new display processor architecture dubbed Mali-Cetus. Though it is yet to incorporate information about any specific next-gen display processors on its site, ARM has shared with us various information and press materials concerning Mali-Cetus.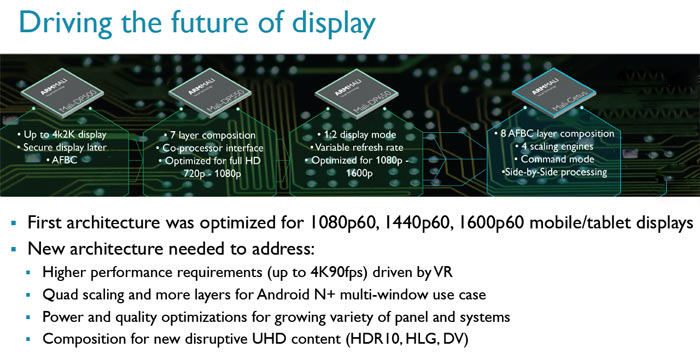 Mali-Cetus represents a big change in the display processor landscape. If you go to ARM's display processing microsite you can discover information about the current generation Mali-DP500, DP550, and DP650. These were designed on an architecture optimised for 1080p60, 1440p60, 1600p60 mobile/tablet displays. However, ARM decided it needed a completely new architecture to address the following:
Higher performance requirements (up to 4K 90fps) driven by VR
Quad scaling and more layers (up to 7) for Android N+ multi-window use case
Power and quality optimisations for growing variety of panel and systems
Composition for new disruptive UHD content (HDR10, HLG, DV)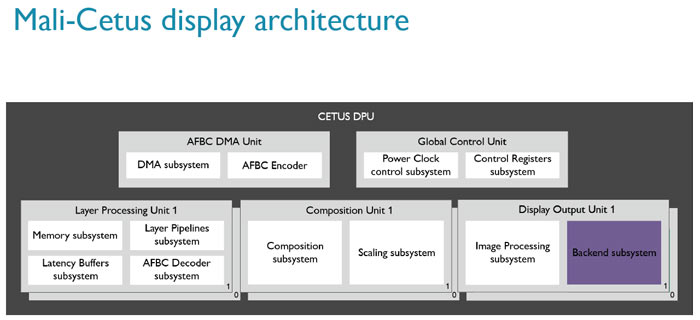 The Mali-Cetus display processor offloads composition and image processing functionality from the GPU/CPU, just like previous Mali-DP SoC components but designed for the 4K HDR VR future, and with considerations towards the popular Android OS, an important driver for ARM SoC proliferation.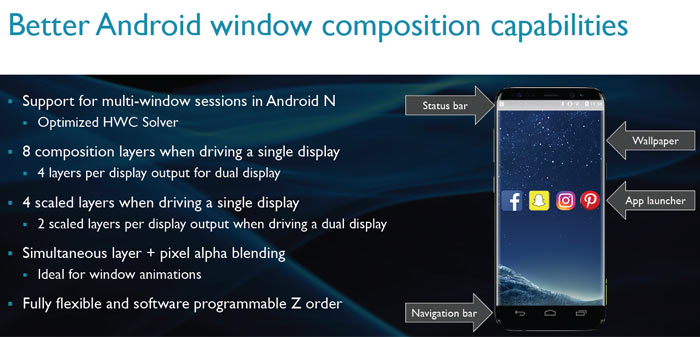 ARM's design team are always looking at power efficiency and a Mali-Cetus display processor offers flexibility, intelligent resource sharing, and power saving techniques when driving a single or dual display. Furthermore, ARM knows its partners like to offer differentiation so is facilitating this via a co-processor interface.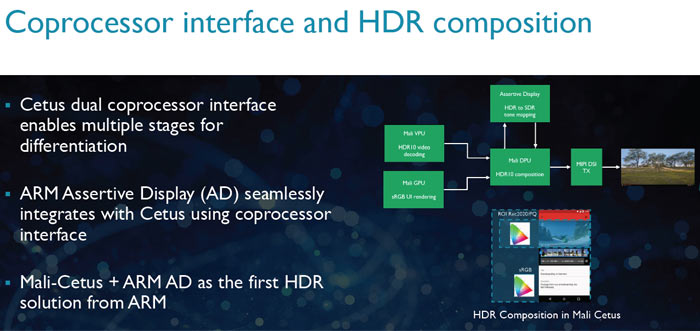 With the new Mali-Cetus display processor available, ARM will be able to supply more SoC components suitable for the booming 4K HDR smart TV, Android TV box, and VR headset markets.