It feels like eons ago since the HEXUS editor-in-chief published his in-depth three page AMD Vega GPU architecture uncovered feature. Then about a month ago we heard, via a Tech Summit in Beijing, that RX Vega was "just around the corner". Official mentions of Vega have been conspicuously absent since that time.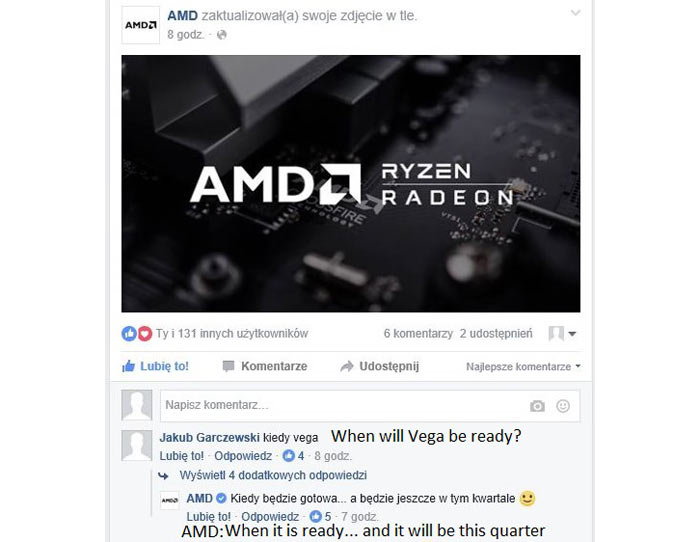 Now at last, we have an official launch date window of sorts, via AMD Poland's Facebook of all things (via WCCF Tech). On a profile picture post promoting Ryzen and Radeon a user asked 'when will Vega be ready?' and got the response 'when it is ready… and it will be this quarter' (see above).
With the launch of the Polaris x2 Radeon Pro Duo news this morning I could hear collective HEXUS readers muttering 'give us Vega already'. According to the 'this quarter' timescale there isn't that long to wait. The regular Q2 consists of April, May and June - and April is nearly over.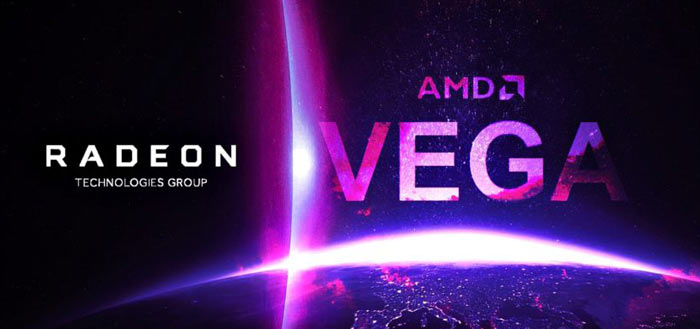 Trying to anticipate when, during the next two months, we might get the first whiff of a launch is aided by some big entertainment release schedules. For example, Arkane Studios' Prey is released on 5th May, and Alien: Covenant is also due next month. Both these titles have been cross promoted together with AMD Vega technology. Early May is tantalisingly close. At least that gives us time to revisit all the AMD Vega information we harvested back in January.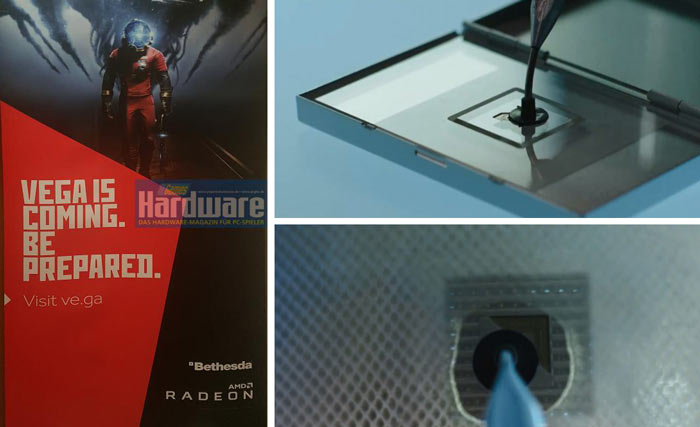 In one more information nugget from the source, apparently AMD demoed 'effortless' 8K video editing in Adobe's Premiere Pro CC 2017 software, accelerated by Vega, at the recent NAB show in Las Vegas.