It looks like we have a solid date for the launch of AMD's latest range of Radeon graphics cards. Two companies have basically admitted that 18th April - Tuesday next week - is the launch day for at least some of the new AMD Radeon RX 500 series of graphics cards. If the launch is in any way staggered, the charge will be lead by the top-end RX 580, followed by the RX 570 and so on.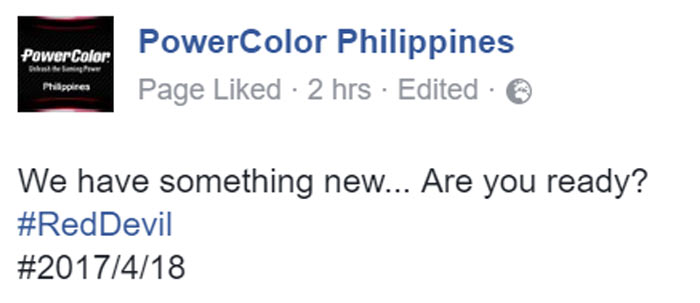 Yesterday VideoCardz spotted that PowerColor Philippines had published a rather blatant tease for an upcoming Red Devil graphics card. We've previously seen RX 500 series PowerColor cards in leaks. Adding those to PowerColor's official tease which asks "We have something new… Are you ready?", shows a side on view of a Red Devil card (see below), and includes the date 18th April 2017, - we don't need Sherlock Holmes on the case.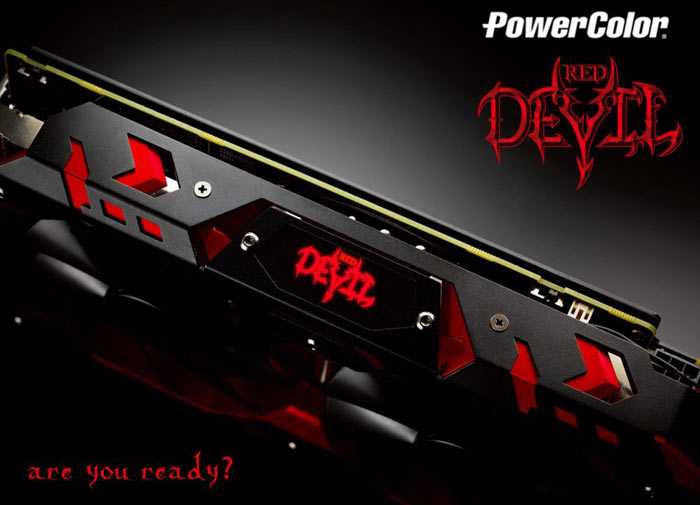 In the wake of the above, Sapphire has decided to get in on the teasing action. If you head on over to Sapphire Nation, you can reach a dedicated countdown page for "The New NITRO+".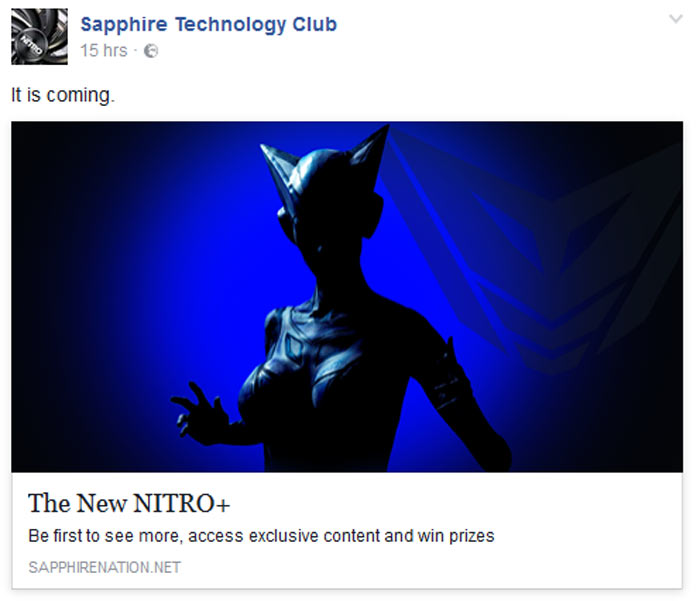 Sapphire is coyer and all we get is a countdown page with some 'cat woman' style silhouettes, no product shots however obscure are on show (but again VideoCardz has product shots). However, its countdown timer offers a more accurate launch time than simply '18th April' - it's got hours, minutes and seconds too. According to my calculations the reveal will be at 4pm (UK BST time) on Tuesday 18th April.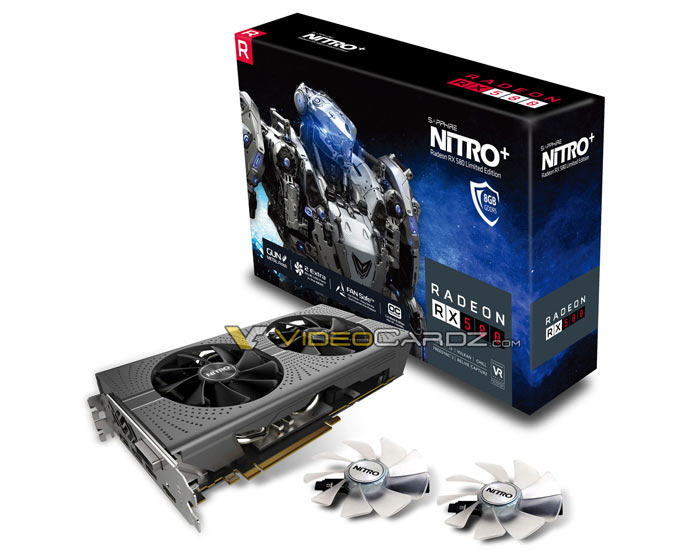 Making the AMD Radeon RX 500 series more interesting is talk that the higher end cards, such as those teased above, won't just be clock speed bumped rebrands but will use new GPUs. Last week there was talk about the RX 580 and RX 570 using new GPUs codenamed 'Polaris 20 XTX' and 'Polaris 20 XL' respectively. This suggests that perhaps AMD has had the Polaris 10 XT/Pro chips previously installed in the RX 480/RX 470 materially enhanced in some way for its new graphics card range.