AMD has pushed out a new set of Radeon Software Crimson ReLive Edition graphics card drivers. In version 17.4.1 the headlining feature additions centre on improved VR rendering technology. This new driver adds support for Oculus' Asynchronous Spacewarp (ASW), and Valve's SteamVR Asynchronous Reprojection (SVRAR) technology, depending upon your GPU.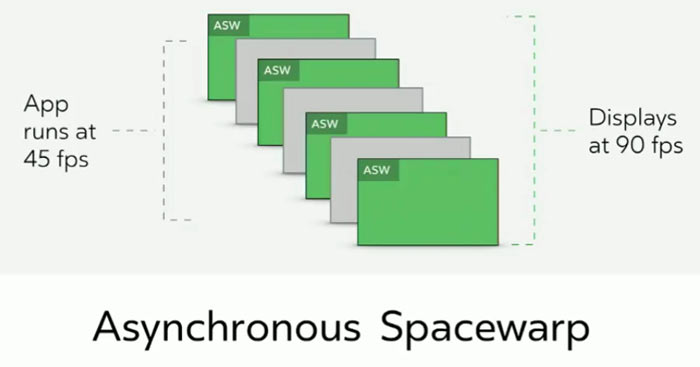 ASW support was added for Radeon RX 400 series cards in December last year. The new Radeon Software Crimson ReLive Edition 17.4.1 drivers extend support to older AMD graphics cards such as the Radeon R9 Fury series, Radeon R9 390 series, and Radeon R9 290 series graphics products. As summed up by AMD, ASW compares previously rendered frames, detects the motion between them, and extrapolates the position of scene components to create a new synthetic frame to smooth the instance of any dropped frame.
Back at AMD's GDC 2017 'Capsaicin & Cream' press conference, support for Asynchronous Reprojection on SteamVR was promised and today it has been delivered. This technology works in a similar way to that used by Oculus but not meant as a '90fps solution' for computers that can only manage 45fps ordinarily.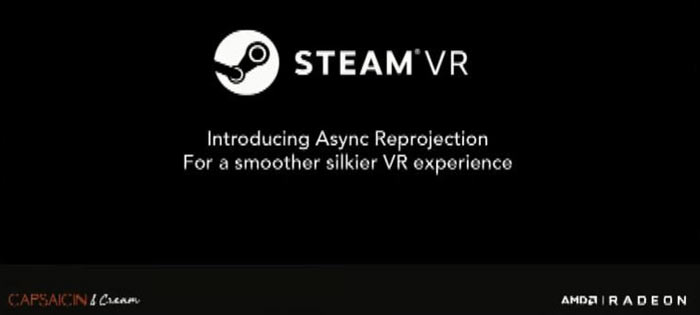 In AMD's new driver the Radeon RX 480 and Radeon RX 470 graphics cards, on Windows 10, can use SteamVR Asynchronous Reprojection for smoother and more comfortable VR experiences.
Elsewhere in 17.4.1, AMD enables support for DisplayPort High Bit Rate 3 (HBR3) connectivity over DP1.4, 8K 60Hz monitor (dual cable) support, and 8K 30Hz monitor (single cable) support.
As usual with any driver release there are a number of fixed issues, with some known issues still being worked upon. For this kind of nitty-gritty info please head over to the release notes page, where you will also find direct download links for the new drivers.