Rumours regarding an AMD Polaris graphics card refresh are arriving at a greater frequency. At the beginning of the month we first heard that the RX 500 series might be rebrands, then a fortnight ago we saw the RX 560, RX 570 and RX 580 appear, listed within the Radeon Crimson 17.3.2 driver files (scroll down after you hit that driver news link).
A few hours ago serial graphics card leaking site VideoCardz published what are claimed to be pictures of AMD Radeon RX 570 and 580 engineering sample graphics cards. The RX 570 sample is seen below.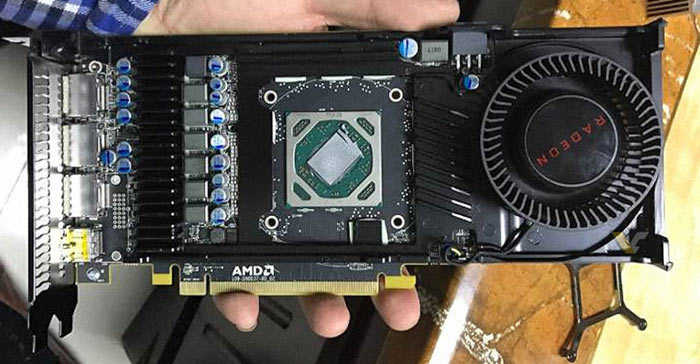 This is said to be a reference design board for the RX 570 and uses the same PCB layout as the RX 470 / 480 cards. It is noted that the card packs a 6-pin power connector. Furthermore, it lacks a DVI port but that could be included in some third party board designs.
We get to see the underside of the RX 580 engineering sample and at the angle provided the 8-pin power connector is in evidence (below). VideoCardz asserts that this is definitely a new board design and has never been seen before. The picture of 'board reference C940' includes a readable engineering sample sticker with manufacturing date of 3rd March.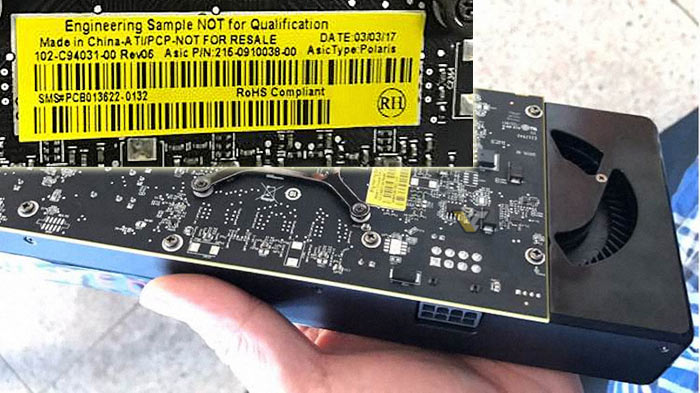 Both cards appear to be enhanced over the RX 400 series predecessors with faster GPU clock base/boost speeds, but memory clocks appear to be unchanged. An improved compute performance of around 3 to 5 per cent looks to be on offer, depending on your choice of card.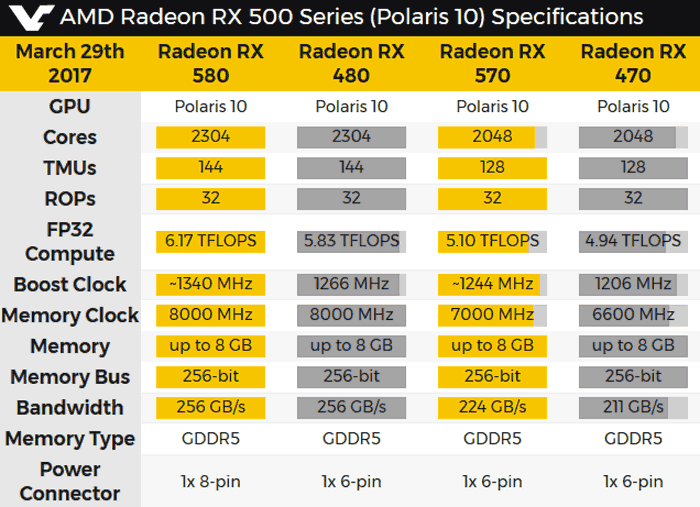 VideoCardz says that the AMD Radeon RX 500 series will launch around 18th April which coincides with the availability of Nvidia GeForce GTX 1060 and 1080 OC editions.