According to a report published by video card leak specialists over at VideoCardz, AMD is readying to launch the Radeon RX 500 series of graphics cards this April. That's the good news. Moving onto the less good news, which was sourced via German language site Heise.de, all of the cards will be rebrands, except for a new entrant right at the bottom of the range. Remember a positive about any rebrand news is that those interested in the current lineup could possibly snap them up cheaper, if purchases are timed right.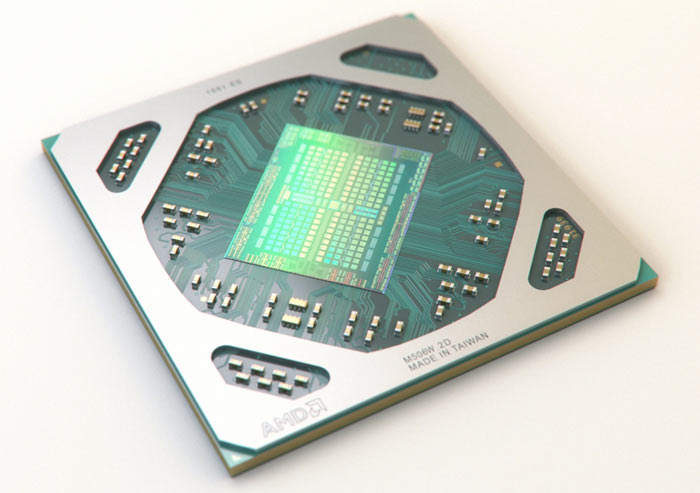 The rumour is that AMD will go with a two part launch. On 4th April AMD is expected to launch the Radeon RX 580 and Radeon RX 570. Specs of these cards are obviously unconfirmed but the source touts slightly faster GPU and/or Memory clocks as key attractions of the rebrands. However, the speed increases aren't stellar. For clarity I've reproduced the VideoCardz comparison table below.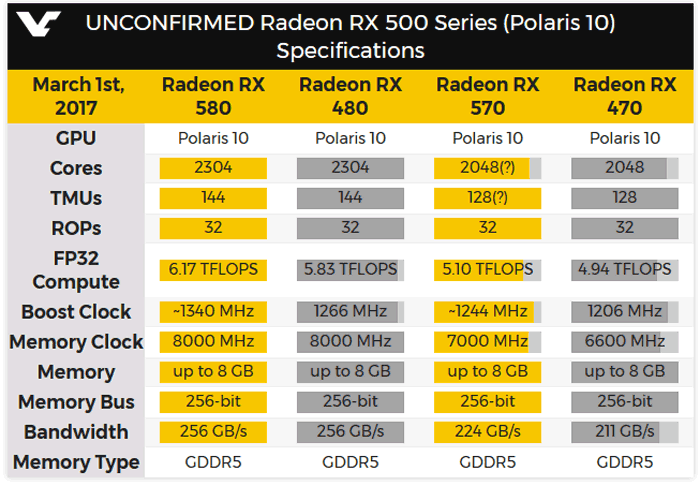 The lower end cards will launch later in April, on 11th April according to the source. In this entry level segment the Radeon RX 560 might get the full complement of 16x Polaris 11 CUs enabled and thus 1024 SPs available for processing. That's like the Sapphire Nitro Radeon RX 460 OC launched to the Chinese market in January.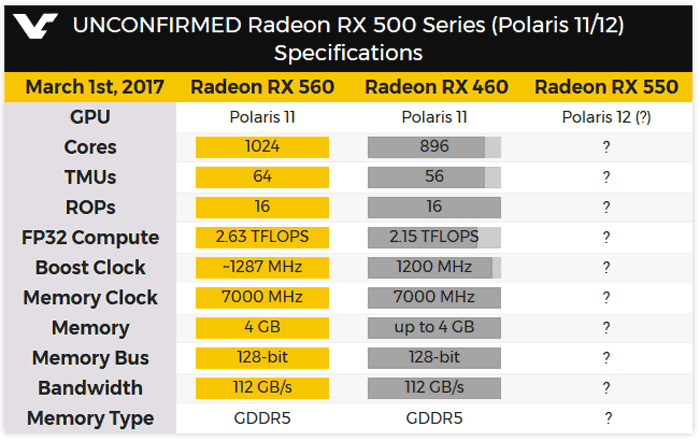 Last and probably least, the RX 560 gets a stable-mate in the form of the RX 550. This is an unknown quantity as it is rumoured to be based upon a GPU dubbed Polaris 12, which we haven't seen in any configurations previously.
PC enthusiasts will likely have to wait until the following month for the launch of the recently trailed high-end AMD Radeon RX Vega consumer graphics cards.