SK hynix has released a document (PDF) confirming the readiness of its first HBM2 chips for graphics cards. Starting this quarter (Q1 2017) SK hynix will be shipping out the 4GB graphics memory chips as indicated below.

With the above graphics memory chips available AMD should be able to steam ahead and mass produce market ready graphics cards equipped with its Vega10 GPUs. The SK hynix doc says that the HBM2 that ships will offer 1.60Gbps per pin, so that's a bandwidth of 204.8GB/s per stack.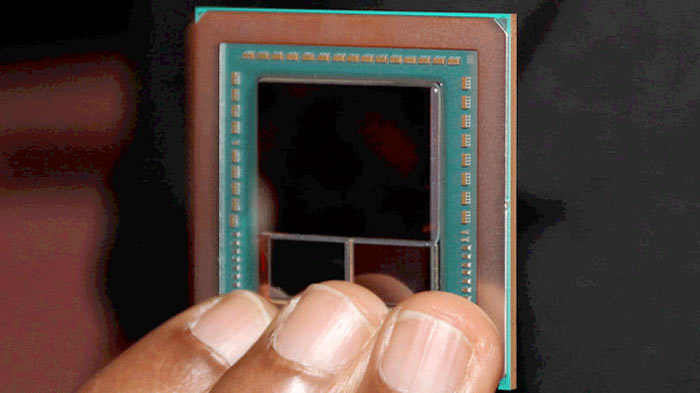 If you have a glance above at the Vega graphics chip, as grasped by Radeon boss Raja Koduri, you will see the lower two segments of the Vega10 multi-chip module (MCM). These are the HBM2 stacks and with two of them equipped the shipping Vega-powered graphics cards will boast 8GB of graphics memory.
Radeon RX 490?
In related news Bethesda will release a High Resolution Texture Pack for PCs next week. When the blog post was first published yesterday it stated a recommended PC specification of the following:
Windows 7/8/10 (64-bit OS required)
Intel Core i7-5820K or better
GTX 1080 8GB/AMD Radeon RX 490 8GB
8GB+ Ram
The Bethesda blog has since been edited with the reference to the AMD RX 490 removed.