HEXUS reviewed the Sapphire Radeon RX 460 Nitro 4GB back in August 2016. Now Sapphire has revamped this card and delivered a full implementation of the Polaris 11 GPU - with 1024 Stream Processors (SPs) rather than the 896 our review example had. The only problem for us here in the UK is - the new Sapphire graphics card is likely limited to China, at least for now.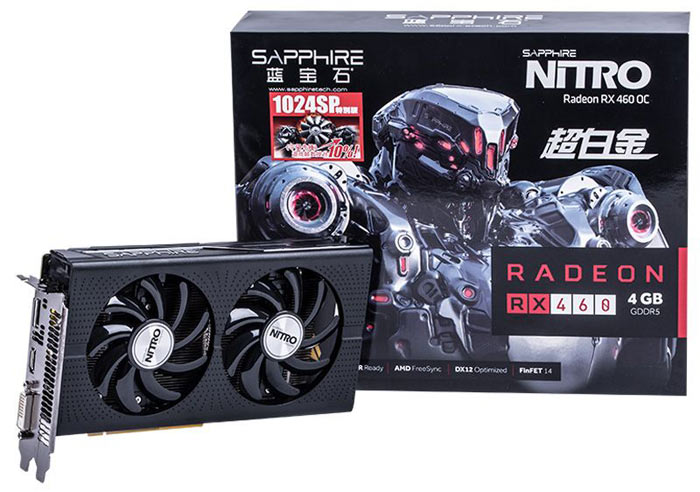 The Sapphire Nitro Radeon RX 460 OC available in China uses the full unlocked Polaris 11 GPU. This processor has all 16 Compute Units (CUs) enabled, resulting in 1024 SPs available for graphics rendering. The reference RX460, and indeed the Sapphire Nitro we tested last year, only has 14 CUs / 896 SPs available for processing.
As you can see from the Sapphire China packaging the 1024 SPs are highlighted on the box with an accompanying claim of there being approximately 10 per cent more oomph on tap (pardon my translation). In other performance focussed specs we see that this 4GB GDDR5 'OC' card has a core clock of 1250MHz, a smidgeon over the reference 1200MHz speed.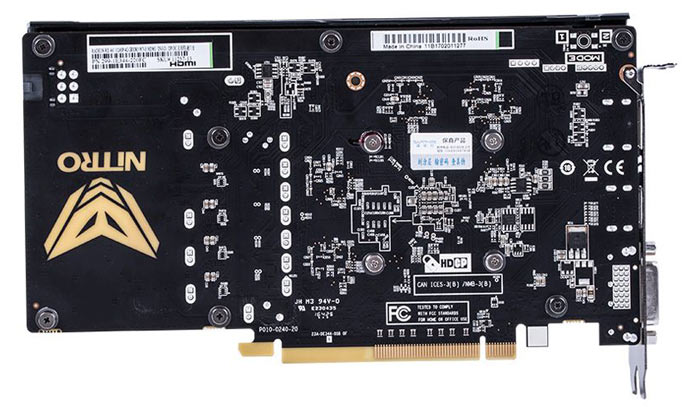 If you are feeling a bit left out from the RX460 1024 SP action, don't forget there's an alternative way to join the 16 CU party. In the news back in December was a BIOS mod allowing many RX 460 users to unlock their GPU's full potential. However AMD's latest ReLive drivers check for modified BIOS files, so a certain amount of jiggery pokery is required to update your graphics drivers with the modified BIOS in place.
Writing about this RX460 BIOS mod possibility doesn't constitute a recommendation, so please only do this if you are supremely confident in your ability to extract yourself from any sticky situations arising.