Various Chinese sources appear to have got their hands on, and are playing around with, Intel Kaby Lake desktop chips. Intel's 7th generation Core CPUs for laptops were launched at the end of August, and we have already seen some products sporting these new efficient processors, but we have to wait until January 2017 for 7th gen desktop processors to become officially available.
Tech site WCCF Tech took note of a pair of interesting reports from China where users are apparently testing out officially unreleased Intel Kaby Lake desktop chips. One source tried overclocking an Intel Core i7-7700 on LN2, another an Intel Core i5-7600K on air. Both used a 100-series motherboard with the latest Kaby Lake supporting BIOS.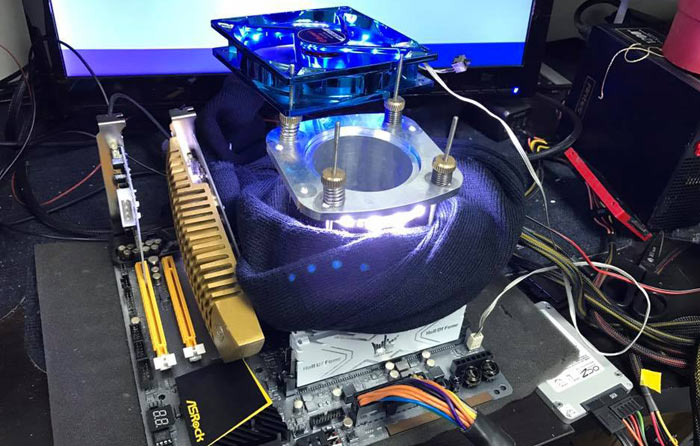 Intel Core i7-7700K
HKEPC Hardware has had its hands on an Intel Core i7-7700K and decided to give it a test run to its limits using LN2 cooling. The system was based upon an ASRock Z170M OC Formula motherboard with GALAX HOF DDR4 memory installed. An x67 multiplier was used to achieve a clock speed of 6.7GHz. The bus speed wasn't tweaked and we don't have any details regarding voltages, unfortunately.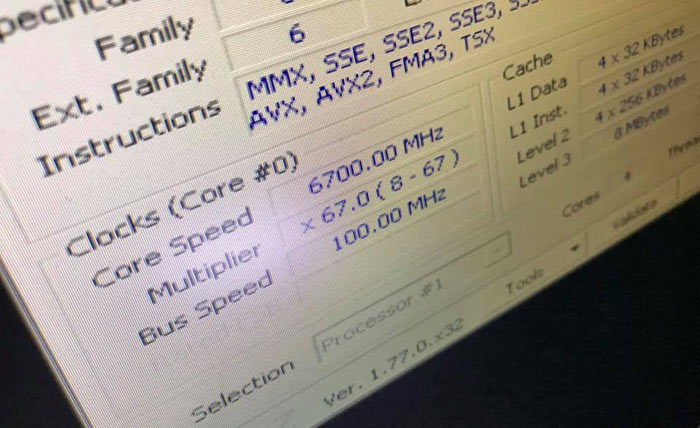 Intel Core i5-7600K
A person/group by the name of FacebookHK has been twiddling with an Intel Core i5-7600K chip for at least a week now. Using an ASUS Maximus VIII Gene motherboard and air cooling it was possible to coax the Kaby Lake i5 to achieve 5.1GHz using just an air cooler. The chip ran at an x40 multiplier, the bus speed was tweaked to 127.51MHz, with the voltage set to 1.504V. This system was reported to be stable with good temperature readings, no core went above 46C when taxed.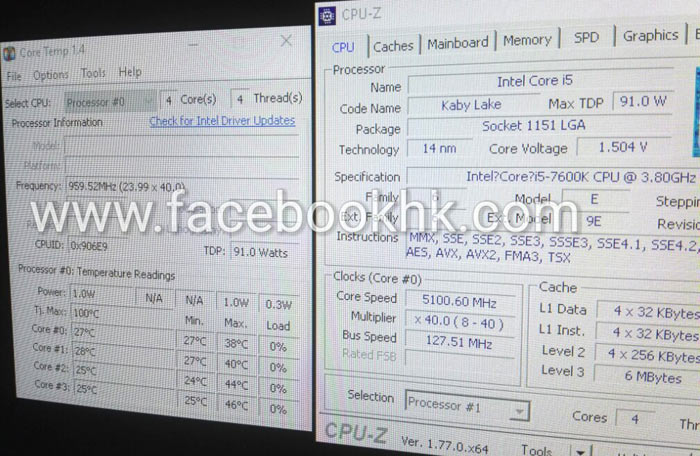 Last but not least, Expreview has had its hands on a 'retail' Core i5-7600K chip and reports that the substrate should not suffer from bending under cooler attachment pressure. Thankfully Kaby Lake's PCB and its heatsink package appear to be more robust than on Skylake chips.