Over recent months, in various Intel processor news articles, we have been wondering what happened to the Intel 'Tick-Tock' development process. Recent and new roadmaps from Intel seem to have lost their solid simplicity. The industrious chipmaker once reliably released new chips with defined improvements; with the Tick (process) and the Tock (architecture) refinements included in turn. However more recently we have seen an added Refresh (Haswell) and Intel's next new chip, Kaby Lake, will also be a Refresh or 'Semi-Tock' chip.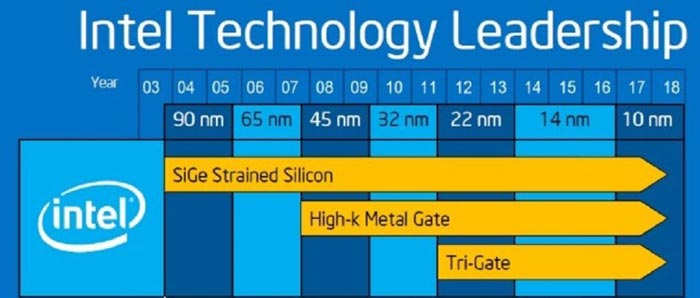 Adjusting the metronome
If Intel really is going to make a habit of this it doesn't want to disappoint investors with uncomfortable language such as Refresh and Semi-Tock, these terms could imply a missed target. At the very least, such terms imply things aren't ticking along like clockwork. So it's not surprising to see Intel enshrine the way things will be, going forward, into a new three part phrase that neatly reflects its computer chip industry reality. The new metronomic triplet to which Intel will produce its processors is 'Process-Architecture-Optimization' according to an official company filing uncovered by Motley Fool.

Above you can see how Intel will refine its processor tech from now onwards. The upcoming Kaby Lake will be an 'Optimization' step, the third step of the new methodology. In its K10 filing Intel says Kaby Lake will have "key performance advancements as compared to [its] 6th generation Core processor family".
Throwing out the old Tick-Tock model for a new three step one might be better for Intel in managing investor and wider market expectations. However it might have to massage its roadmap once more in the face of competition from foundries like TSMC and tech giants like Samsung pushing towards 7nm with great haste.