Intel has reached out over the timing of the introduction of its first 10nm products. In January, financial focussed news site Motley Fool put an Intel Job vacancy advert under the spotlight, as it indicted that 10nm products would not be introduced until 2018. Intel has since deleted that advert and made a statement to the Fool, confirming that its first 10nm products will roll out in H2 2017.
The since deleted Intel job vacancy was posted on 21st January and talked about how Intel's 10nm chip manufacturing technology would kick-off mass production "approximately two years" from the posting date. That was spotted and picked up by the Fool as a "later than expected ramp of its next generation chip manufacturing technology". Other sites spread the news of the 'delay', especially compared to competitors like TSMC and Samsung which tout 10nm mass production starting from late 2016. What was happening to Intel's "technology leadership"?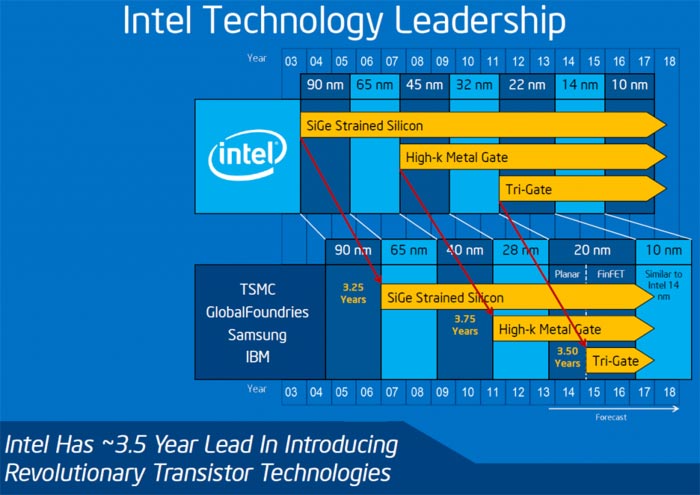 As it says in the introductory paragraph, Intel has now reached out to the Fool with a correction. Intel PR told the publication that the job vacancy listing contained "errors". That vacancy advert has now been removed. Intel PR went on to clarify that its "first 10-nanometer product is planned for the second half of 2017."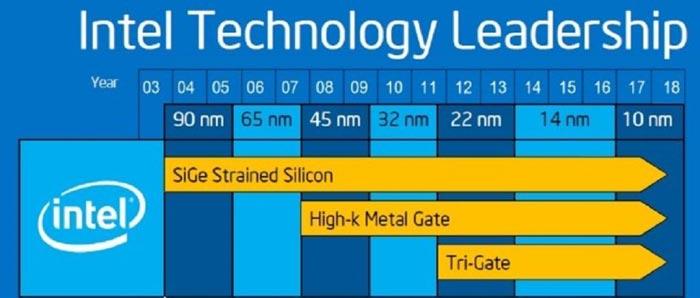 Note the difference from the top graphic. 10nm won't be pushed back further, says Intel.
Other recent reports suggest that Intel will launch three processor families on its upcoming 10nm process; Cannonlake, Icelake, and Tigerlake. Meanwhile we are waiting for the 'stopgap' 14nm Kaby Lake processors to arrive, later this year.