August will see Intel take the wraps off its first Skylake microprocessors, according to a report published by Taiwanese PC industry journal DigiTimes. The event chosen for the Skylake chip debut will be Germany's Gamescom gaming trade show. Gamescom kicks off for industry and journalist types on the 5th August and opens for the general public on the 6th, running until the 9th August.

At the show Intel will unveil just two of its new 14nm Skylake CPUs, says the report. The Core i7-6700K and Core i5-6600K will be showcased by Intel. As most PC enthusiasts will know, the 'K' suffix on these processor names mark them as unlocked multiplier parts beloved of overclocking and system optimising/tweaking types. Alongside the processors Intel will launch the first 100-series chipset motherboards. Logically these will be the Z170 chipsets, targeting gamers, a good match for the two processors it will launch and fitting for the Gamescom event.
The above new information falls in line with previous thinking concerning Intel's Skylake rollout plans targeting August to September this year. During and after Gamescom, motherboard makers will start to announce their 100-series motherboards.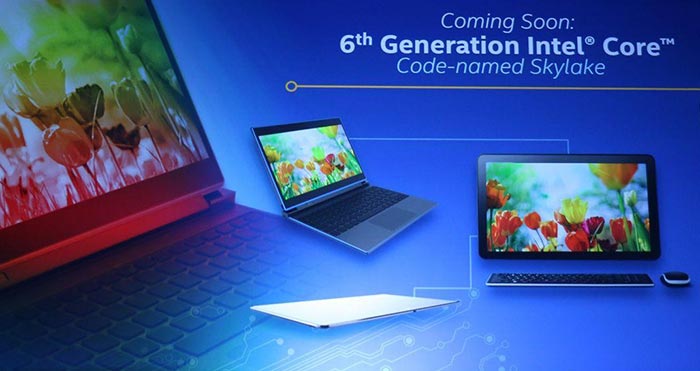 We only need to wait until the final week of August or so before we get to see the launch of a lot more Intel Skylake products. These will be the Skylake-based "Core i7-6700/6700T, Core i5-6600, 6500, 6400, 6600T, 6500T and 6400T, and H170 and B150 chipsets between August 30-September 5," DigiTimes sources suggest. H110 chipsets should arrive between September and October while Q170 and Q150 chipset releases are scheduled for October to November.
Looking at the laptop market, mobile Skylake processors, alongside Intel's Skylake platform reference design featuring USB 3.1 Type-C ports and more, should start to appear during Q4. These are nicely timed for the run up to the 'holiday season', which I like to call 'Xmas'.