Intel has announced new mobile processors at the Mobile World Congress in Barcelona today. The headlining processor announcement was the 64-bit, dual-core Intel Atom Processor (formerly 'Merrifield') for smartphones and tablets. It also took the opportunity to preview a next-gen 64-bit, quad-core Atom processor aimed at Android code-named 'Moorefield'. Other topics discussed by Intel included its advances in pushing the adoption of its LTE platforms, new multiyear agreements with Lenovo, ASYS, Dell and Foxconn, and some work it is going on the Internet of Things (IoT) infrastructure with Alcatel-Lucent and Cisco.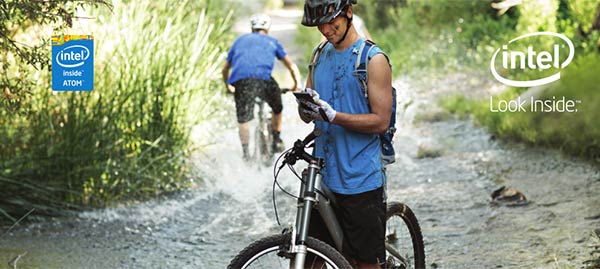 Intel says that it new 2.13GHz Intel Atom processor Z3480 offers "the ideal combination of fast, smart performance and long battery life for Android smartphones and tablets". In its own tests, pitted against one of the popular Qualcomm Snapdragon 800 processors, the Z3480 "solidly outperforms" its rival in compute-intensive tasks and battery life.
The Intel Atom processor Z3480 is based upon the Silvermont architecture and features a PowerVR Series 6 Graphics IP core. Intel informs us that this new processor is its first to use a new technology called the 'Intel Integrated Sensor Solution' to keep applications 'aware' even when in a low-power state.
Corporation President Renee James proudly boasted of Intel's 64-bit experience "Intel knows 64-bit computing, and we're the only company currently shipping 64-bit processors supporting multiple operating systems today, and capable of supporting 64-bit Android when it is available".
Turning to a future design, the next Atom codenamed 'Moorefield, which will be a quad-core, is expected to be available from H2 this year. Two more Intel cores will be added to this processor which will run at up to 2.3GHz. It will also sport an "enhanced GPU" and faster memory.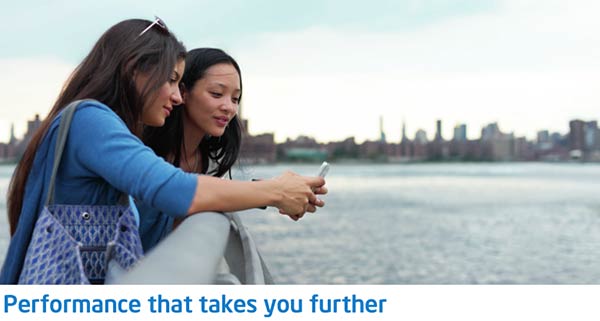 Intel's LTE platform has been improved. The Intel XMM 7260 is said to build upon the Intel XMM 7160 platform introduced in 2013 by expanding its compatibility with networks worldwide. It is capable of achieving peak LTE data rates of 300Mbps downlink and 50Mbps uplink using carrier aggregation tech. Also the current Intel XMM 7160 platform is said to now be able to run on 70 per cent of the world's LT networks and will be available in a range of devices shipping or soon to launch from companies including Acer, ASUS, Dell, Lenovo and Samsung.
Qualcomm announces some 64-bit processors too
Qualcomm also announced two new 64-bit processors. Headlined as the "World's First Commercial 64-bit Octa-Core Chipset with Integrated 5 Mode Global LTE" the new Snapdragon 615 Chipset was unveiled today. In short the Snapdragon 615 chipset is the mobile industry's first commercially announced octa-core solution with integrated LTE and 64-bit capabilities. Another chipset, the Snapdragon 610, supports LTE and 64-bit capabilities using quad-core processing.
These new Qualcomm SoCs use an Adreno 405 GPU which supports DirectX 11.2, Open GL ES3.0, Full Profile Open CL. This GPU can support Quad High Definition (2560x1600) displays, Miracast streaming and uses an embedded H.265 hardware decoder.