Qualcomm has revealed a new processor which it has been working on for the past few years. The new processor is said to "mimic the human brain and nervous system". The chip making firm designed these processors with the aim of enabling future mobile computing devices to be "smarter, anticipate our needs, and share our perception of the world so we can interact with them more naturally". The new processing architecture which has been created, defined and standardised by the first Qualcomm Zeroth Processor is called the Neural Processing Unit (NPU).
The world's first NPU, the Qualcomm Zeroth, is said to "break the mould" as it "mimics the human brain and nervous system so devices can have embedded cognition driven by brain inspired computing". The three main goals of the Zeroth and its successors are that it will:
Learn the way biological brains do
Enable devices to see the world as humans do
Define and create a new class of processor – the NPU
The video above shows a motorised robot equipped with a Zeroth NPU learning the way a human would do, via positive reinforcement (dopaminergic-based learning). The robot is taught that the white squares are good and to avoid the multi-coloured squares via a click of the 'good robot' button by an observer as it passes over white squares.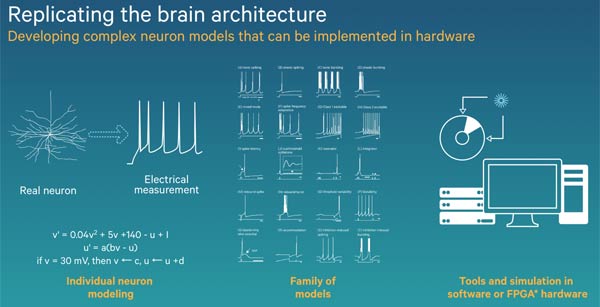 Qualcomm also informs us that a "major pillar of Zeroth processor function" is to work in a similar way to our brains; being controlled by "spiking neural networks". To this end Qualcomm has worked with neuroscientists to implement the mathematical models of how the brain works into its hardware.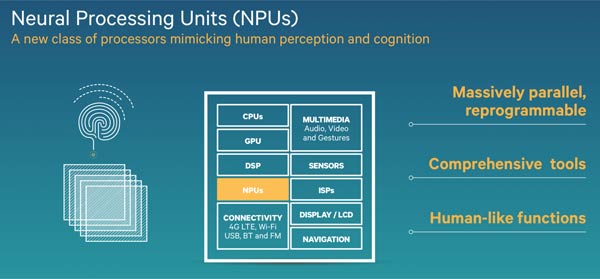 It is foreseen that these NPUs will become part of future SoC designs in a variety of personal technology devices. Users will then be able to train their devices to intelligently undertake certain functions on their behalf.