Qualcomm boss Paul Jacobs kicked off Uplinq, the annual developer-fest, by reminding assembled attendees that his company is at the forefront of Android and Windows Phone hardware support.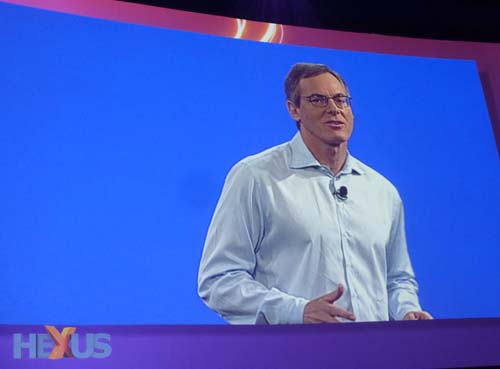 Referring to the latest generation of Snapdragon S4 processors, he said that Qualcomm built the entire system-on-a-chip architecture (SoC) from the grounds-up, intimating that granular control over each part of the chip brings design synergies that cannot be replicated by competitors who take off-the-shelf ARM Cortex-based architectures and then bolt-on graphics and associated chips.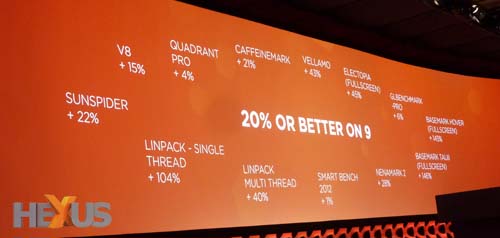 Dual-core Snapdragon S4 runs cooler and performs better than the competition's quad-core chips, said Jacobs, and then took time to dismiss competitors' rival quad-core architectures - NVIDIA's Tegra 3, anyone? - by showing that real-world Snapdragon S4 performance is better across a wide range of benchmarks, markedly so in some. Jacobs said that out of 13 industry-used benchmarks, dual-core Snapdragon is 20 per cent faster in nine tests and, out of those nine, over 100 per cent better in three - Basemark Hover, Basemark Taiji and Linpack single-thread - when compared to current quad-core alternatives. Of course, these are Qualcomm-provided figures and are displayed to show the company's SoC chip in the best light; it certainly isn't going to include any that it loses in, which usually revolve around non-floating-point multi-core performance.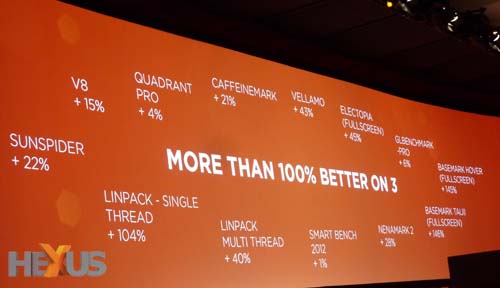 Expressing that Qualcomm can also engineer and implement quad-core mobile chips with cutting-edge performance, Raj Talluri, senior vice president of the firm's product management group, demonstrated a reference tablet with an Snapdragon S4 Pro (APQ8064) chip inside. Also equipped with Adreno 320 graphics within the SoC, Talluri said that Qualcomm would provide 'best-in-class' gaming experience, backed up by an extensive roster of developer-optimised games available through GameCommand. We're sure that NVIDIA, in particular, would have something to say about gaming potential on a tablet, especially as it has a firm grip on the hardware inside the majority of high-end tablets right now: Qualcomm certainly needs to play catch-up in this regard.