Qualcomm made waves with the introduction of the Snapdragon 8cx at its annual tech summit this time last year. This SoC was claimed to be "the most extreme Snapdragon ever," and would bring premium features and performance to Windows-on-Arm devices in 2019. Certainly we found out during 2019 that the ensuing devices, like the Samsung Galaxy Book S, were premium priced.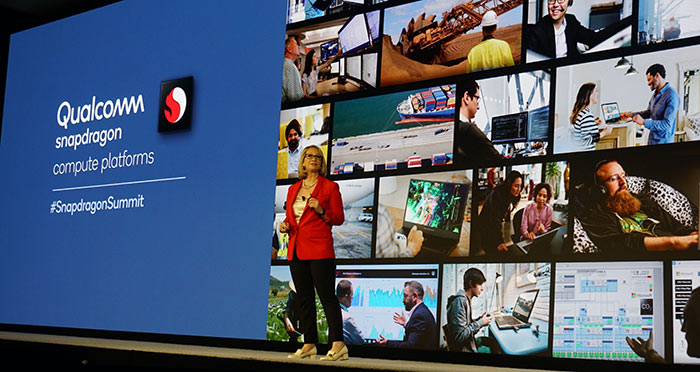 This year Qualcomm has two new Snapdragon processors for PCs but disappointingly there is no new flagship (or 'extreme') successor(s) for the 8cx. Instead two affordable parts for partners like Microsoft, Lenovo and Samsung to make mid-range and entry-level devices with have been presented.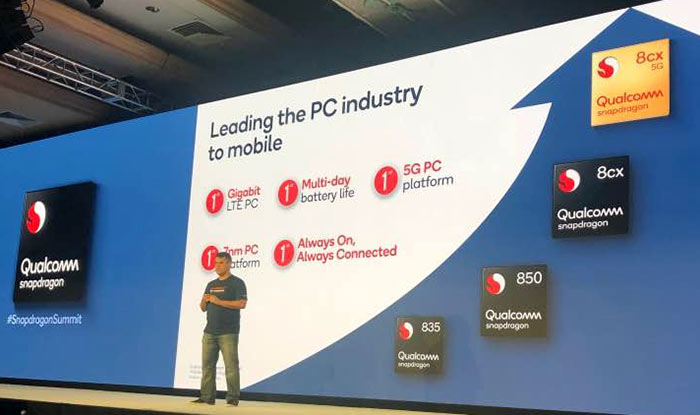 The entry level offering for 'compute' is the Snapdragon 7c. Sounding familiar, this is designed for fanless "thin and light systems that offer multi-day battery life and LTE cellular connectivity," but are priced for everyone. Qualcomm trumpets that PCs based upon this solution will be "thinner, lighter, and quieter with up to 20 per cent faster system performance and up 2x the battery life of typical entry-level PCs".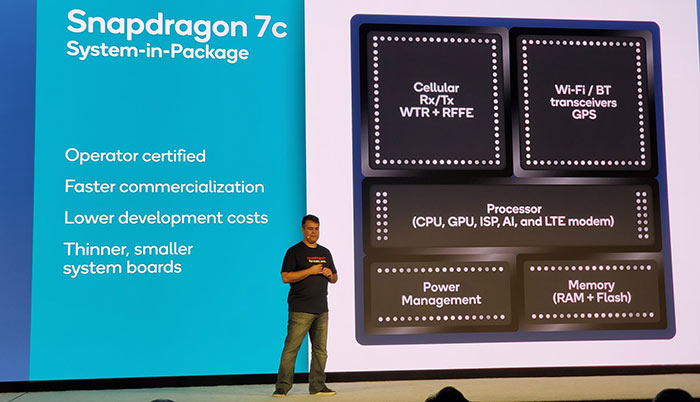 A Snapdragon 7c processor includes an 8nm octa-core Kryo 468 CPU running at up to 2.45GHz, an Adreno 618 GPU, a Snapdragon X15 LTE modem, Wi-Fi 6, Bluetooth 5.1, location sensors, Spectra 255 ISP, and support for up to 10GB of LPDDR4 RAM.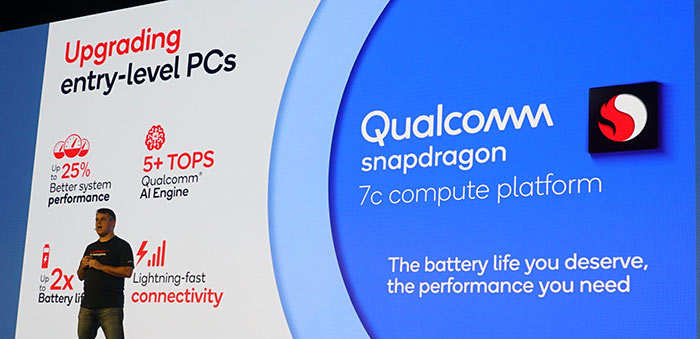 Moving up the scale we have the Snapdragon 8c. This 7nm design uses an octa-core Kryo 490-based CPU running at up to 2.45GHz, an Adreno 675 GPU, a Hexagon 690 DSP, the Qualcomm AIE DSP AI Engine, a Snapdragon X24 LTE modem (can be paired with an X55 5G modem), Wi-Fi 802.11ad 2x2 MIMO, Bluetooth 5.0, location sensors, Spectra 390 ISP, and support for quad-channel 2133MHz RAM.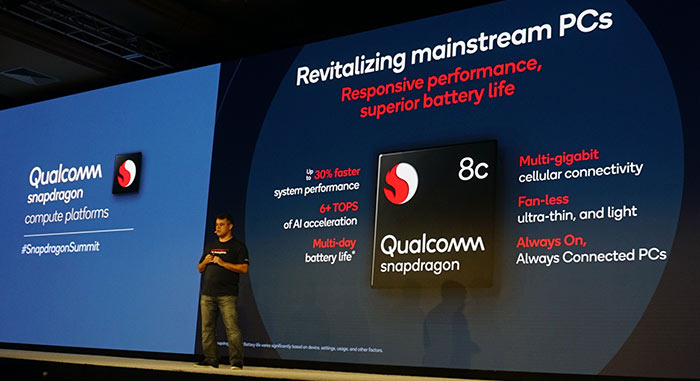 The Snapdragon 8c processor is about 30 per cent faster than the SD850, says Qualcomm. Thus the firm will phase out the SD850 as the 8c takes over this centre ground in the lineup.
The above is good news for the Windows-on-Arm platform and consumer choice but what will be key to making the platform more appealing is continued investment in development on the software side from Qualcomm, Microsoft and important application publishers like Adobe.