Qualcomm is currently hosting the annual Snapdragon Tech Summit in Hawaii. There were some big announcements on day one, yesterday, but probably the most important was the launch of the flagship Snapdragon 865 Mobile Platform. However, it must be noted that this SoC needs to be accompanied with the Snapdragon X55 Modem-RF System to offer 5G connectivity in a device. Device makers using the SD865 will be compelled to partner it with an X55, it won't be an option, so ensure premium connectivity with this flagship SoC.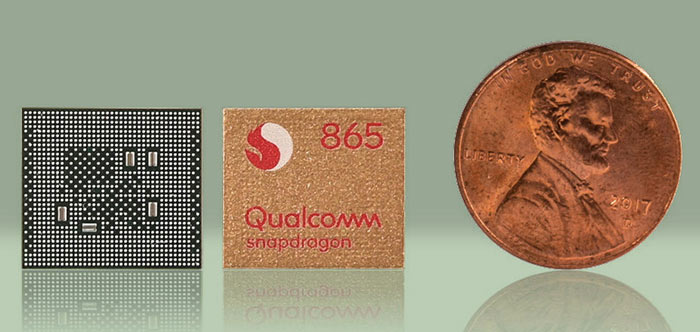 During the keynote, little technical detail of the SD 865 was shared. Such details should follow up later today as more technical talks and presentations are scheduled. A quick check at the time of writing confirms that there is no official product page for the SD865 as yet.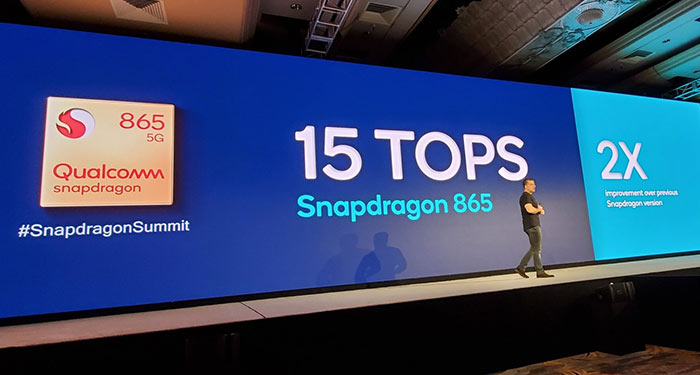 We do have news of one of the first adopters of the new flagship processor. Bin Lin, co-founder, vice chairman, Xiaomi Corporation announced that his company will introduce the flagship Mi 10 in 2020. It will be "one of the world's first smartphones to feature the flagship Snapdragon 865 Mobile Platform," combining the strengths of 5G + AI + IoT. Executives from both Oppo and Motorola also voiced their intentions to bring SD865 packing devices to market next year.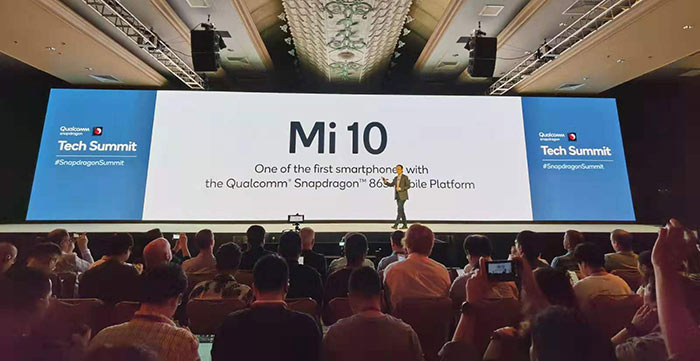 Next year Xiaomi will be releasing more than 10 5G flagship smartphone models.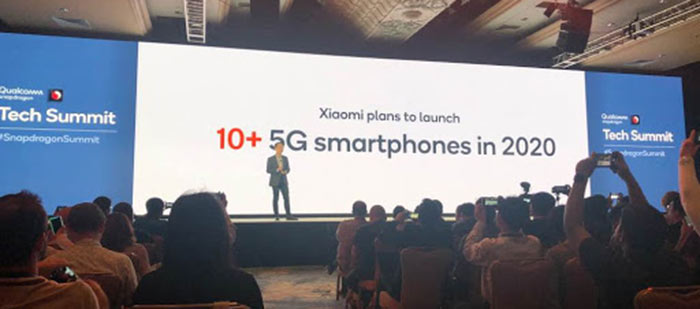 Qualcomm Snapdragon 765 with integrated 5G
Alongside the SD865, which requires the partner X55 modem chip solution within device designs, Qualcomm announced the new Snapdragon 765 with integrated 5G. It isn't clear why Qualcomm has decided to initially offer one of its less powerful SD700 series SoCs with an integrated 5G modem first. It will be either a technically-based or business based decision - one could speculate on it being to do with high performance processor cooling, or aiming to ship in volume in the upper-midrange segment for maximum market penetration - for example.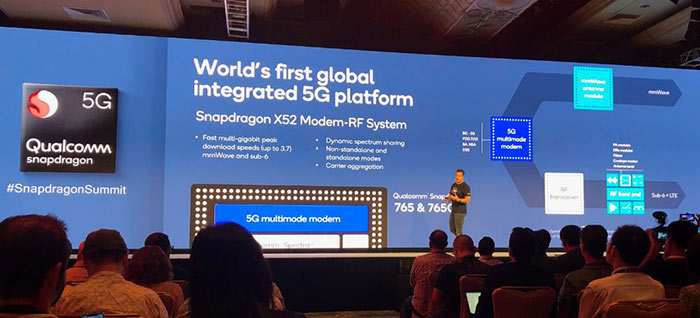 In its news blog Qualcomm states that the Snapdragon 765/765G bring integrated 5G connectivity, AI processing and select Qualcomm Snapdragon Elite Gaming experiences. Remember Qualcomm has recently started offering elite gaming tuned Snapdragon chips with a 'G' suffix which sport faster clocked GPUs.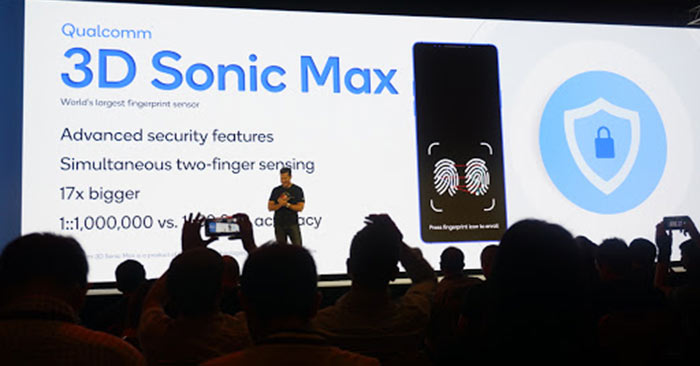 Last but not least, upcoming Snapdragon platforms will offer new Qualcomm 3D Sonic Fingerprint Technology. The updated sensor with a recognition area that is 17x larger than the previous generation allows for increased speed and ease of use - as well as stricter security using two-finger authentication.