A Geekbench 4 user tested a processor identified as an Intel Core i9-9900T, multiple times on Tuesday. This processor has been spotted several times previously this year and was launched among several other T-series Core chips back on 23rd April, but has yet to become available to consumers. As PC enthusiasts will already be aware, the T-suffixed chip indicates that this part come with a reduced TDP, expected to be 35W.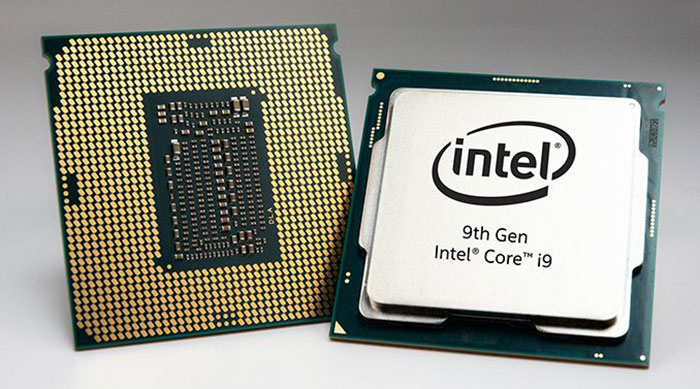 When the Intel Core i9-9900T does finally become official it will be the fifth SKU based upon the Coffee Lake Refresh (CFL-R) i9-9900 chip. All these chips share the same 8C/16T, dual DDR4-266MHz Ram support, 16MB cache, and Intel UHD Graphics 630 iGPU (except the GPU-less Core i9-9900KF) but vary in clock speed ranges and TDPs.
With the lowest TDP, the Intel Core i9-9900T is the slowest of the bunch. Its 35W power envelope means that it offers a base / boost frequency of 2.1 / 4.4GHz. Somewhat slower than the rest of the pack, which have varying base frequencies from 3.1 to 4.0GHz and all boost to 5.0GHz as needed. Nevertheless if you prioritise energy efficiency the Intel Core i9-9900T covers most of its brethren's bases including the Intel UHD Graphics 630.
Moving along to the headlining Geekbench 4 tests, Tom's Hardware compared the 35W CPU to the top-end Core i9-9900KS (95W or higher TDP). It noted that the Core i9-9900T, as tested, was over 15 per cent slower in single-core workloads, and over 32 per cent slower in multi-core workloads.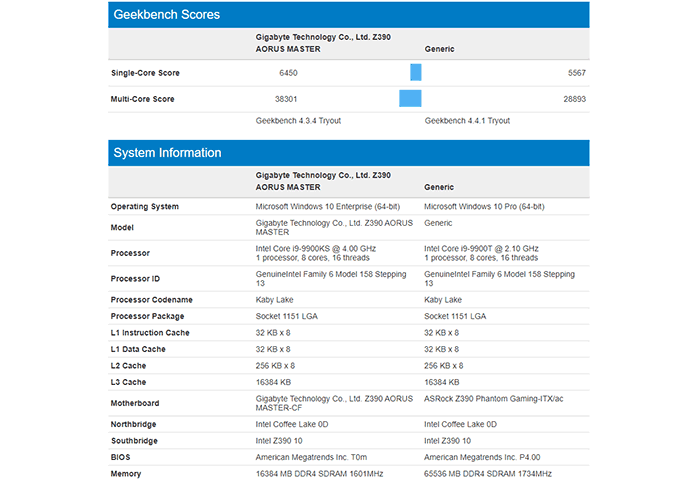 Last but not least, pricing of the Core i9-9900T is pencilled in at $439, approx the same price as the 'vanilla' Core i9-9900 which offers base/boost of 3.1/5.0GHz but comes with a TDP of 65W.