Intel has announced its upcoming Xeon Scalable processor family (codename Cooper Lake) will offer up to 56 cores and built-in AI acceleration in a standard socketed CPU. Cooper Lake Xeons are scheduled to arrive in H1 2020 and will be 14nm processors that use the same socket as 10nm Ice Lake Xeons, scheduled to release later the same year.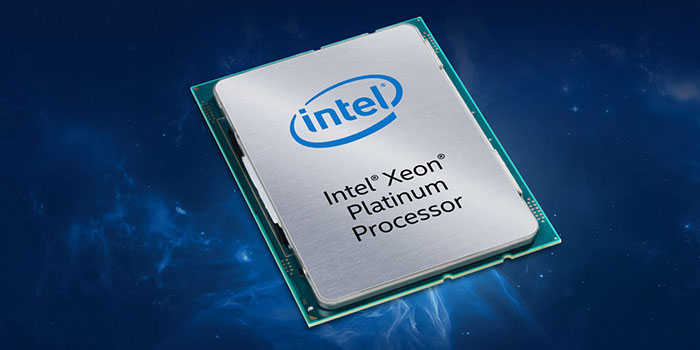 The current range of Intel Xeons, the second gen Xeon Scalable processors (codename Cascade Lake) were launched back in April this year as BGA packages. They come with 28 physical cores at the most, thus the new Cooper Lake chips will offer up to double the core count. Intel adds that the future Intel Xeon Scalable processors will offer higher memory bandwidth, and higher AI inference and training performance compared to the standard Intel Xeon Platinum 8200 processor. Furthermore, the Cooper Lake chips will deliver this performance in a "lower power envelope than the current Intel Xeon Platinum 9200 processors," says Intel.
Another significant change in the Cooper Lake architecture is the new bfloat16 support added to Intel Deep Learning Boost (Intel DL Boost). According to sources speaking to AnandTech, bfloat16 support will only be present in Cooper Lake and not Ice Lake, and the common socket used by the upcoming processor lines will be dubbed LGA4189.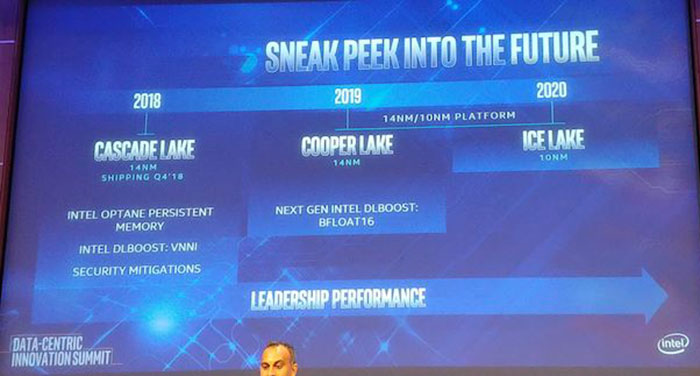 Intel's VP and GM of data centre marketing, Lisa Spelman, says that its current range of Xeons have "generated a lot of excitement among our customers who are deploying the technology to run their high-performance computing (HPC), advanced analytics, artificial intelligence and high-density infrastructure." Spelman goes on to explain that the upcoming extended 56-core processor offerings will help Intel address "a much broader range of customers who hunger for more processor performance and memory bandwidth".
You can buy Intel Xeon Platinum 9200 processors today as part of a pre-configured systems from select OEMs, including Atos, HPE, Lenovo, Penguin Computing, Megware and authorised Intel resellers. Alternatively, you might just wait to see what AMD will reveal very shortly - details of the Zen 2 core packing 7nm Epyc Rome CPUs, aimed at similar markets and applications.