Intel has made a new high end desktop processor available. The powerful new processor is the Intel Core i9-9990XE, made available to OEM(s) via a secret online auction. Now it appears that we know of at least one auction winner, Puget Systems of Washington, USA, which makes custom high-end laptops, desktops and servers. Last week the firm shared the tech specs of the Intel Core i9-9990XE (not available via Intel Ark), and now it has followed up with a series of benchmarks in apps such as Photoshop, Premiere, Lightroom, and After Effects.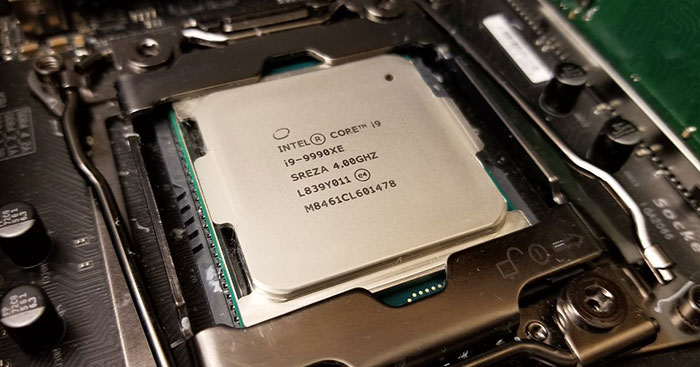 The new Intel Core i9-9990XE sits above the Core i9-9980XE in nomenclature but one of the first things you will note is that it actually boasts fewer cores than its nearest neighbour in Intel's CPU stables. Also you can see quickly, below, that the L3 cache amount has been thus reduced in line with the 14C/28T Core i9-9940X.
Cores /
Threads

Base /
Boost (GHz)

L3 Cache
(MB)

Memory

PCIe lanes

TDP

Price

Core i9-9990XE

14 / 28

4.0 / 5.1

19.25

Quad DDR4-2666

Gen 3.0 x48

255W

????

Core i9-9980XE

18 / 36

3.0 / 4.5

24.75

Quad DDR4-2666

Gen 3.0 x48

165W

$1979

Core i9-9940X

14 / 28

3.3 / 4.5

19.25

Quad DDR4-2666

Gen 3.0 x48

165W

$1387
Based upon the Skylake-X HCC (high core count) die, and leveraging a solder TIM, the new processor stands out in the above table with its aggressive clock speeds and lofty TDP. The processor runs at a base/boost of 4.0 / 5.1GHz but you will have to strap on a hefty cooler to cope with up to 255W. Puget's senior tech Matt Back, recommends the Corsair H80i with push/pull fans - with such a setup the CPU never broke 90C under full load (After Effects benchmarks).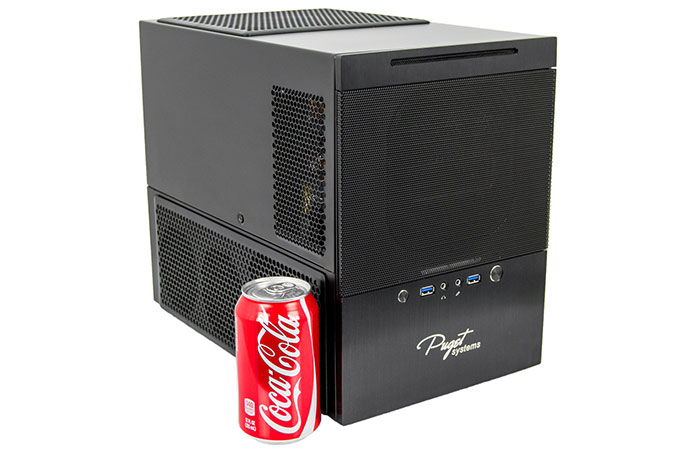 As for benchmark results, you can see from the links in the intro that the Intel Core i9-9990XE is a top performer. I have embedded the After Effects CC 2019 comparison list below for you to check a typical result. Only in the Photoshop test was it very slightly edged by the Core i9-9900K (also embedded below).
As mentioned above, Intel hasn't listed the new processor in its Ark database, but Puget System's spec page seems comprehensive enough for now. Of great interest will be the price that Intel makes this processor available for, and whether it will be more widespread than being a single US custom systems maker exclusive.