Intel has wrapped up its Fall Desktop Launch Event in New York. The most eagerly awaited news, that was revealed today, concerned the new Core i9-9900K, i7-9700K and i5-9600K processors with STIM. Intel's Anand Srivatsa, VP and GM in the Client Computing Group, claimed on stage that his firm has tested the new i9-9900K against the competition and previous gen CPUs and "The results are absolutely clear. It's the best gaming processor in the world, period."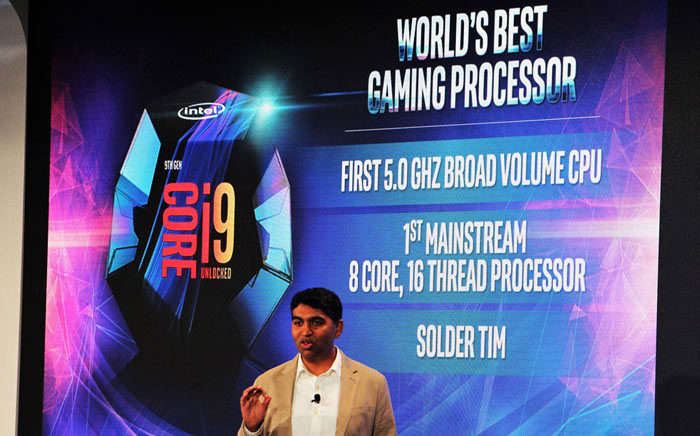 The top-end Core i9-9900K boasts 8C/16T with a base frequency of 3.6GHz and boost of 5.0GHz. Additionally it features 16MB of L3 cache (2MB of per core), supports dual channel DDR4-2666, and is rated at 95W TDP. 5.0GHz boost is achieved using one or two cores but an all core turbo of 4.7GHz is achievable. Overclockers have already pushed this new Core i9 CPU to 6.9GHz on LN2.

Stepping down the ladder, we find the Core i7-9700K. This also boasts 8 cores but doesn't offer Hyperthreading. Again it has a base frequency of 3.6GHz but the default max turbo is 4.9GHz on a single core or 4.6GHz on all cores. This is quite a different configuration to its predecessor, the Core i7-8700K with 6C/12T but the same base Coffee Lake architecture. In other comparisons the 9th gen chip has slightly improved turbo but less L3 cache per core.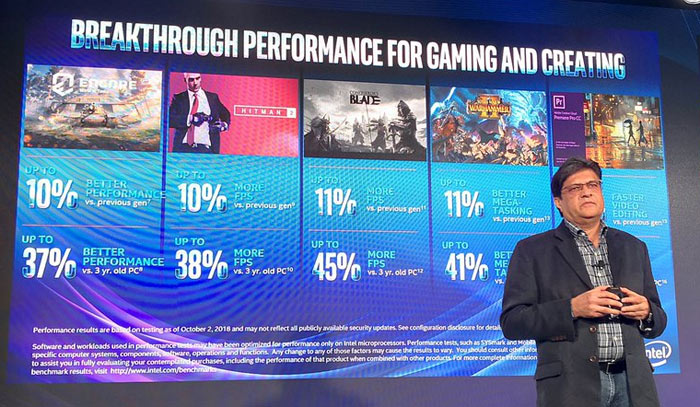 The supporting act today is the Core i5-9600K, with six cores but no Hyperthreading. It has the fastest base clocks of all the new processors at 3.7GHz but its turbo clocks are somewhat lower at 4.3/4.6GHz for all/single cores.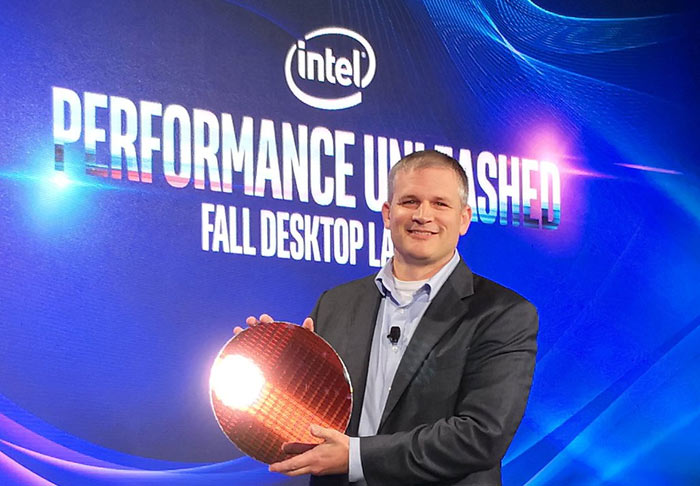 The new Intel processors will become available for pre-order today priced as follows:
Core i9 9900K at $488
Core i7-9700K at £373
Core i5-9600K at $262
Processor shipping will begin on 19th October, and unfortunately the review embargoes end on that same date.