Late last week HEXUS wrote about some leaked Geekbench scores for the upcoming Intel Core i7-9700K processor. The scores revealed a modest but worthwhile performance increase as we move from the current gen Intel Core i7-8700K (Coffee Lake) to the upcoming Core i7-9700K (Coffee Lake Refresh) processor. Furthermore, the Geekbench stats 'confirmed' this Core i7 was moving from 6C/12T to 8C/8T configuration, and revealed the slightly lower base and slightly higher boost frequencies of the new part.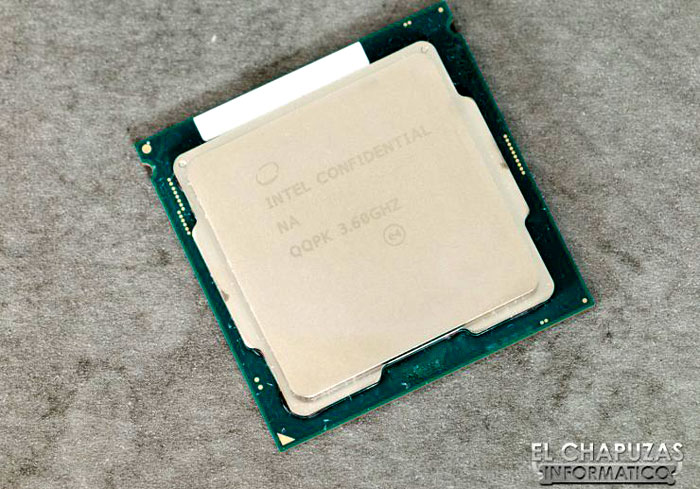 Yesterday Spanish site El Chapuzas Informático (ECI from now on) published many more purported details and benchmarks for the upcoming Intel Core i7 9700K (engineering sample) a full exclusive review ahead of Intel's NDA, it would seem. As well as sharing the specs and a CPU-Z screenshot to back that info up, the site shared photos, synthetic and gaming benchmarks and some overclocking test results.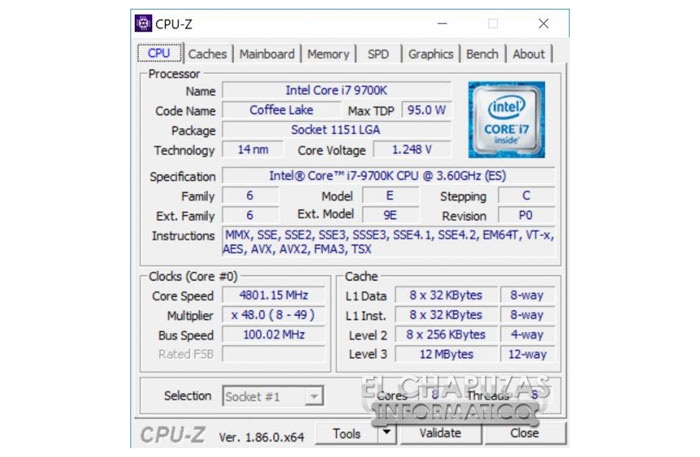 Interestingly ECI employed a new high-end Z390 chipset motherboard that it didn't want to full reveal so as to "avoid harming the manufacturer". Other system parts included G.Skill Trident Z DDR4 3600MHz memory, a GeForce GTX 1070 graphics card, and CPU liquid cooling courtesy of a Corsair H80i GT.
Single threaded performance looks strong with the Core i7-9700K at the top of the table in wPrime's 'Mono-hilo' test, clearly beating Intel previous gen i7-8700K and AMD's Ryzen 7 2700X. However in multi threaded wPrime tests these positions were reversed with the AMD processor gaining a convincing lead. These three processors all traded blows in gaming synthetics like 3DMark Fire Strike, Time Spy and Unigine Heaven 4.0.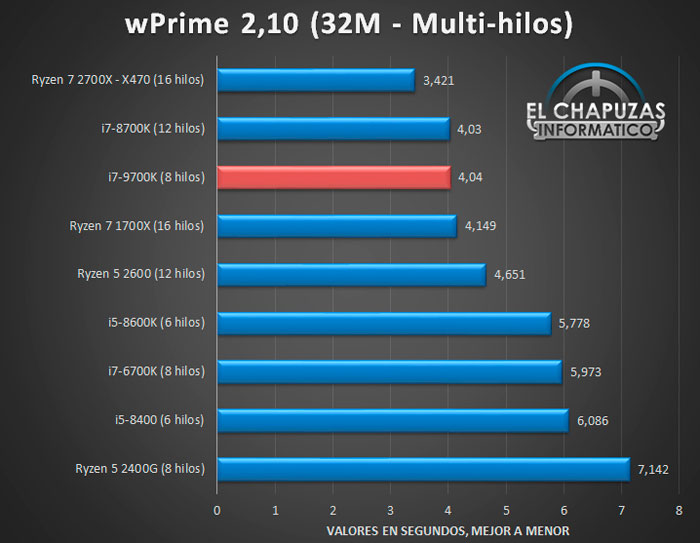 Moving onto gaming benchmarks and the new Intel Core i7 9700K looks to be a consistent winner. However, the winning margins are often very slight over the previous gen Core i7 part or the Ryzen 7 2700X. It is possible it could have been bottlenecked to some extent by the GTX 1070. Please head on over to the source if you want to check out all the tables ECI has shared, including games such as DOOM, Far Cry 5, Battlefield 1, and ROTTR.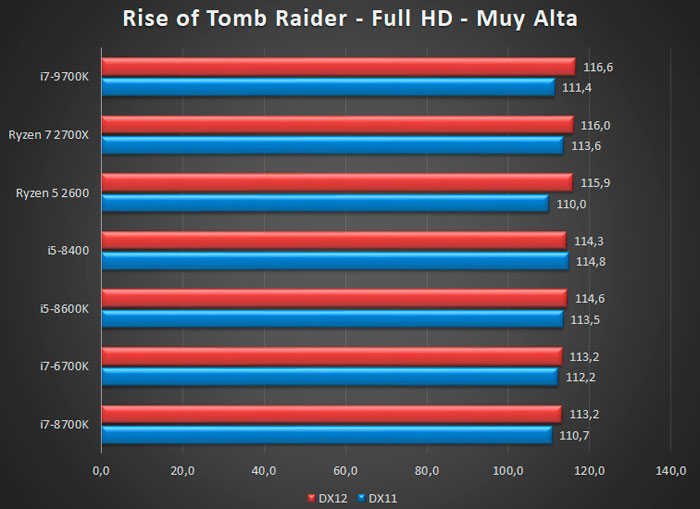 The conclusion from ECI was that the single thread performance of the Core i7-9700K was excellent, and the multi-thread performance was "very good". The chip offered good OC capability, it asserted, as it could easily achieve 5GHz. Negatives noted by the site were the expected high price and lack of Hyperthreading.