AMD's first generation Ryzen Threadripper packaging was rather fetching. Instead of a boring cardboard box, these processors come in a futuristic pod fabricated from textured and transparent materials. That packaging was officially teased ahead of the product availability by AMD and it proved a hit.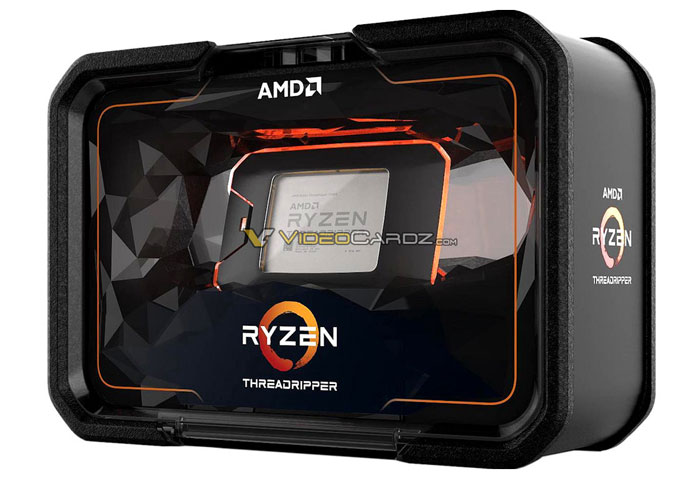 With the AMD Ryzen Threadripper 2000 series soon to be released, we are happy to see that the packaging has evolved to another level. This first glance isn't via official AMD channels, instead the photos above and below come from one of VideoCardz' sources.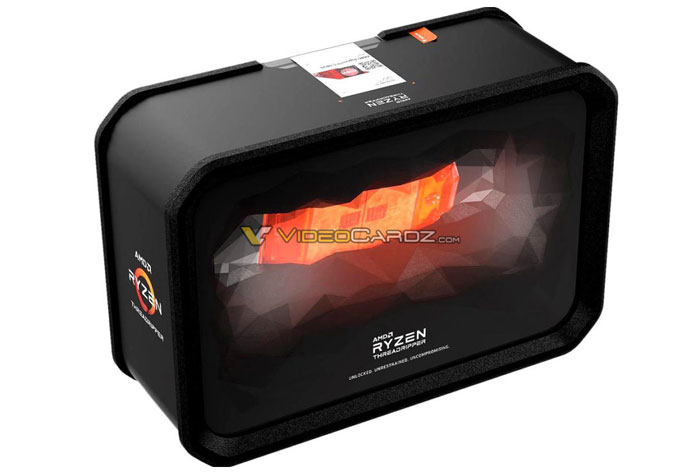 The new packaging certainly looks more serious and substantial, which is perhaps good for matching the gravitas of the HEDT product. This time the processor appears to be housed in a metal cannister with a Perspex transparent top cover edged with a similar textured plastic as the first gen display case. Through the transparent box lid you can see the Ryzen processor carefully cradled in some LED lit construction. This nestles among a crinkled structure which suggests both polygons and the crumpled soft materials valuables or delicacies are traditionally displayed upon.
AMD Ryzen chip sales success
In other AMD Ryzen CPU related news today, it looks like sales of AMD's latest and greatest processors are fighting back against Intel's Coffee Lake assault. Nearly a year ago we observed that Germany-based Mindfactory sold more AMD CPUs than Intel branded ones (August 2017). The latest figures suggest that this triumph continued until Intel fought back in Jan/Feb 2018 with its latest desktop processor generation availability.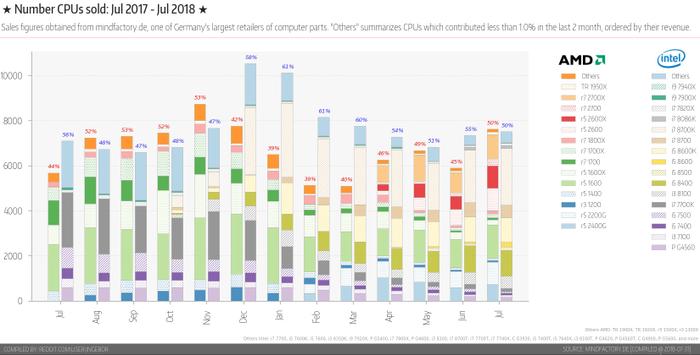 click to zoom chart
After that New Year switch over in fortunes Intel retained the upper hand for H1, and only in July 2018 the competitors are seen to be neck and neck in number of units sold via the German retailer. Despite parity in sales volumes at MindFactory, Intel sales comfortably rake in higher total revenue due to the popularity of its mid to high end solutions right now.