Intel Amber Lake
Intel Amber Lake and Whiskey Lake parts are due to launch very soon, reports Liliputing. Earlier in the week Dell Chile accidentally let slip two Amber Lake processor options available to would-be buyers of the latest Dell XPS 13 2-in-1 portable. Now a Romanian site, NextLab501, has followed through with more processor details.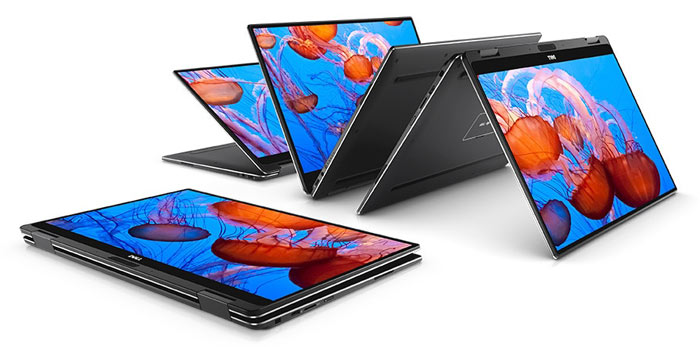 According to the information shared, all the Amber Lake parts thus far are 2C/4T processors with 5W TDPs. They appear to differ only by base clock and turbo clocks. However, that's all the info we have so there could be significant cache differences to be revealed, for example.
Intel Amber Lake Y chip specs


Processor

Cores

Threads

Base clock

Turbo clock

TDP

Core m3-8100Y

2

4

1.1 GHz

3.4 GHz

5W

Core i5-8200Y

2

4

1.3 GHz

3.9 GHz

5W

Core i7-8500Y

2

4

1.5 GHz

4.2 GHz

5W
As Liliputing highlights in its report, the above processors look very similar to the Intel 7th-gen Core Y chips based on Kaby Lake architecture; the Core m3-7Y30, Core i5-7Y54, and the Core i7-7Y75. The new generation ships are all buffed by modest 100-200MHz base clocks and 600-800MHz turbo clocks. Amber Lake parts are expected to be deployed in slim, fanless designs, similar to their predecessors.
Intel's record breaking drones
As part of its 50th anniversary, Intel has flown 2,018 Intel Shooting Star drones over its Folsom, California, facility. That number of drones flying in concert constitutes a new Guinness World Record. The celebrations will continue until the eve of 22nd July, weather permitting, with shows made up of 500 Intel Shooting Star drones over Intel's corporate headquarters, the Robert Noyce Building, in Santa Clara, California.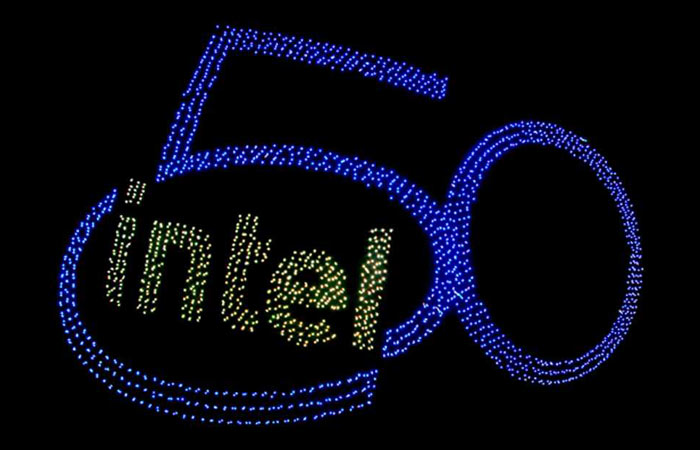 Intel's Intel Shooting Star drones are designed simply for entertainment purposes and their positions and bright colour LED lights can be programmed, and co-ordinated in a fleet, by a single operator.