At the start of the week we observed that the Lenovo Ideapad 330 was available for sale in China. The headlining fact about this was that this modest Lenovo laptop became the first PC to ship with a 10nm Intel Cannon Lake CPU, the Intel Core i3-8121U. Another interesting thing about the budget machine was that its processor didn't offer integrated graphics of any kind and so a discrete GPU, in the shape of the AMD Radeon RX 540 2GB, was installed.
At the time of the above news breaking I headed on over to the Intel ARK database to see if the Intel Core i3-8121U was listed to verify its specifications. It was not. Searching the ARK this morning it seems that Intel has quietly inserted the Intel Core i3-8121U into its processor database. That's great for verifying the processor's specs and for confirming that what we reported on Monday was correct.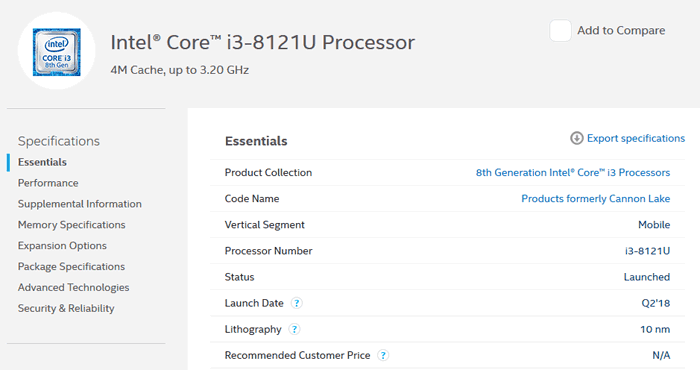 To summarise, the Intel Core i3-8121U is a 2C/4T processor with a 2.2GHz base frequency and a 3.2GHz max turbo frequency. Intel has equipped 4MB of SmartCache to this 10nm processor which has a TDP of 15W. This new i3 can support up to 32GB of DDR4-2400 RAM in two channels and offers a max bandwidth of 41.6GB/s.
Perhaps more interesting are the missing specs. There is no IGP listed and if present on the silicon it must be disabled. Intel recently updated its Architecture Instruction Set Extensions And Future Features document, which states that the Cannon Lake processors support AVX-512 but the Core i3-8121U doesn't support this feature. However the lack of AVX-512 support is understandable in a low cost laptop.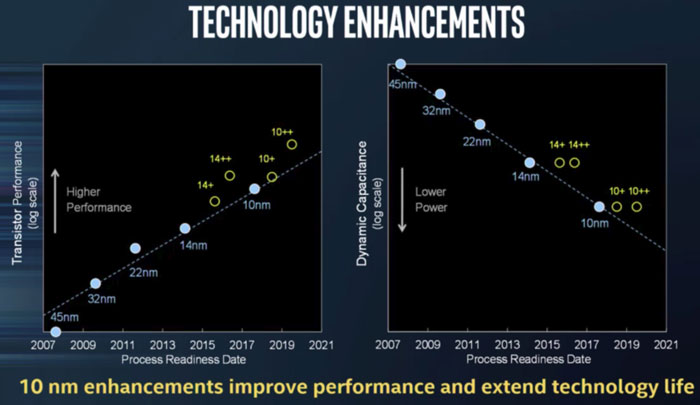 The Crimson Canyon NUC, due next month, is rumoured to come packing this Cannon Lake i3 processor too. In our 23rd April report, HEXUS reported that a source claimed the NUC would come with an accompanying Radeon RX 550 mobile GPU fitted with 2GB of GDDR5 VRAM.